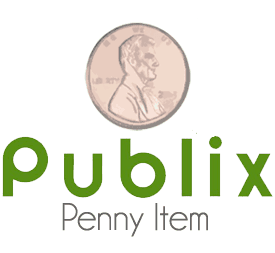 The Publix Penny Item for December 14-15, 2016 is…
Publix Shortbread Cookies

Remember, you can get one penny item for every $10 you spend (before coupons). You NOW need the Penny Item coupon from your local paper to take advantage of this deal. One item per transaction. Some stores will let you break up your shopping into multiple transactions to get multiple Penny Items. This is good for December 14-15, 2016. Florida stores do not participate, but often have their own in-store specials; inquire at customer service. Publix reserves the right to change the Penny Item if they choose, so don't wait until the end of the day if this is an item you really want!
Thanks to I Heart Publix for letting me know this week!
Sadly this will be the very last Publix Penny Item.   Here is Publix's official response to why they ended this program:
Publix originally rolled out the Mystery Coupon, also known as the Penny Item, as a competitive response to other supermarkets in some of our operating areas. After much research and consideration, we found that we can pass along greater savings to a wider range of customers through other promotional offerings and pricing strategies.

In addition to experiencing our clean stores, friendly service, quality products, and extensive selection – customers will be offered great deals including an expanded number of BOGOs,  easily accessible digital coupons available online or on your mobile device, lower everyday pricing, and exciting promotions in partnership with our suppliers. We are confident that you will find a better overall shopping experience and terrific savings at your local Publix. We look forward to serving you and making shopping a pleasure.