I love sharing money-saving advice and tips on my regular TV and radio appearances. While they are syndicated nationally, you can also catch up with any segments you missed here!

The Sami Cone Show
Tune into The Sami Cone Show the second Friday of every month at 1pm CT on NewsChannel 5+. The show re-airs the next day (Saturday) at Noon CT.
The Sami Cone Show offers generational wisdom for today's woman through practical tips, inspiration and encouragement.
Visit The Sami Cone Show homepage for more details.
TV Personality
Ever since August of 2009, I've appeared monthly on Nashville's top-rated talk show, Talk of the Town, on NewsChannel5 (CBS) as their "Frugal Mom".
My regular segments include everything from Healthy Eating on a Budget & recipe segments to Frugal Travel Tips & Shopping without Spending! Click the bold link to watch all of my Talk of the Town segments.
Cost Cutting Strategies for the Holidays
Free Online Websites to Manage Your Money
Frugal Mom gives tips on Birthday Freebies

I'm also the best-selling author of Raising Uncommon Kids. Watch my appearance on Canada's 100 Huntley Street here:

***
Radio Personality
For years, I was the "Savings Expert" on the Fish radio and appeared weekly on the "Family-Friendly Morning Show with Doug & Jaci Velasquez", heard in over 100 markets nation-wide, bringing you great ways to save money on the things you're already doing every day.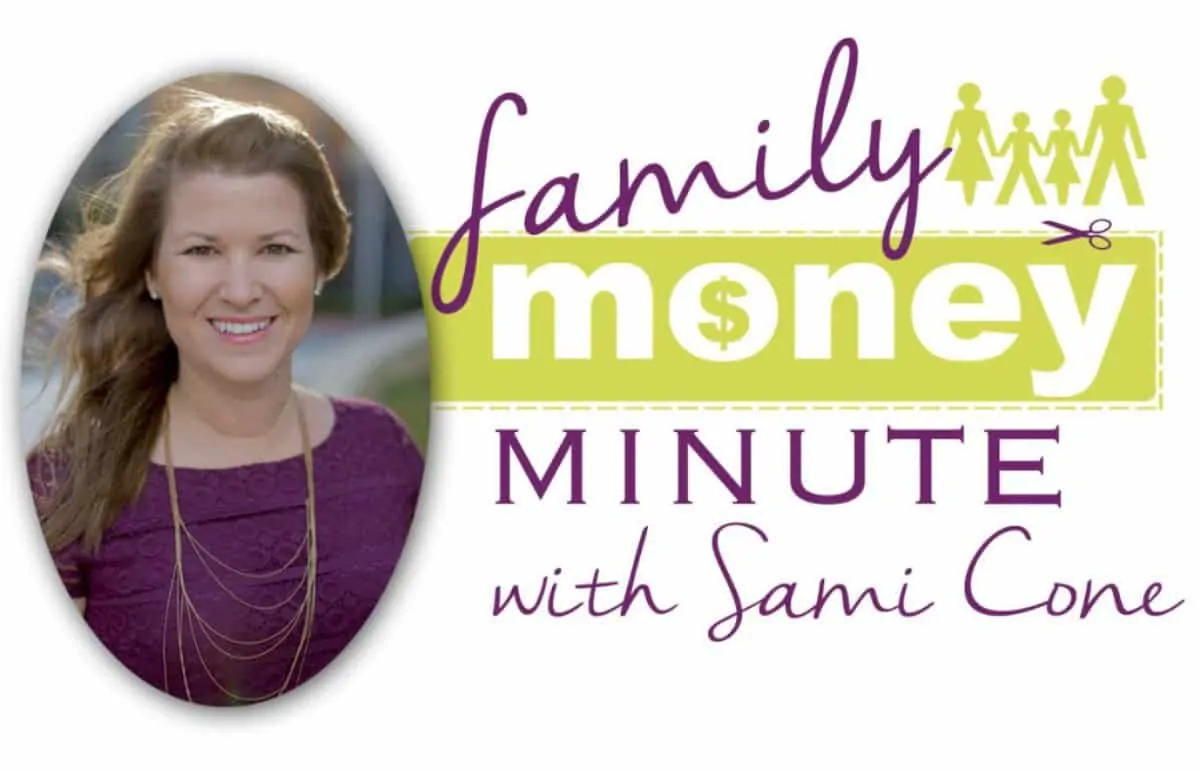 I also created and hosted the nationally syndicated Family Money Minute heard in over 250 outlets across the United States. The Family Money Minute is a 60-second show that aired every weekday, giving families specific strategies to make their money stretch to its fullest potential.
You can catch me at any given moment on YouTube – with almost 1 million views and over 1K subscribers as of 2019, I love sharing everything like savings snippets, family moments, travel highlights, personal insights and more.
Fans also love my "Daily Dash": a Facebook Live I film every weekday. It's "everything you need to know from around the world and in my life, straight from my car dashboard to yours."
You can also subscribe to The Sami Cone Show YouTube Channel so you can watch past episodes anytime, anywhere.
I'm happy to contribute as an expert resource for audio, video and print media. Please contact me for further details at sami (at) samicone (dot) com.