Learn More About Sami Cone
I'm Sami and I'm here to help YOU Earn your Dreams.
To sum it up, I'm a TV host, (video) blogger, radio & media correspondent mentoring others to live their dream life on less and pursue their passions. As a frugal expert, I'm equally comfortable sharing advice on screen as I am offering smart money-saving tips and how-to advice on this blog.
But don't misunderstand me: just because I love finding a great deal doesn't mean I'm cheap. I save where I can so I can spend where I want, whether that's for a great tote (with lots of pockets of course!), a French fountain pen or a week-long cruise. And I'll teach you to do the same thing.
You might think that just because I'm a 40-something mom of two teenagers here in Nashville, life has slowed down for me: to the contrary. I'm a former tennis pro, pageant queen and national anthem singer who still loves to travel the world, stay on top of trends and dance in public (embarrassing my kids in the process is just a bonus!).
We're a family on-the-go, but I spend a lot of time here passing on what I know. However, this isn't the only place I hang out…
(Need to contact me?)
You'll also find me sharing practical advice through my TV & Radio shows, speaking engagements and of course, via Twitter, Facebook, LinkedIn, Pinterest, Google+, YouTube & Instagram (my fav!).
A best-selling author and seminar speaker, I draw on my experiences as a writer, editor, university professor, performer, professional athlete, and pageant winner to help women realize their full potential in life.

The Sami Cone Show
I host a 30-minute TV show based in Nashville but available to watch all over the world on the second Friday of every month. I bring generational wisdom to today's woman; a show for women who know enough to know they don't know it all…but are still willing to learn, fill in the gaps & try new things.
From parenting and recipes to home organization and inspiration, The Sami Cone Show offers practical tips and advice that can be implemented immediately. Past guests have included icons like Scott Hamilton, Maneet Chauhan and Annie F. Downs.
Sami In the Media…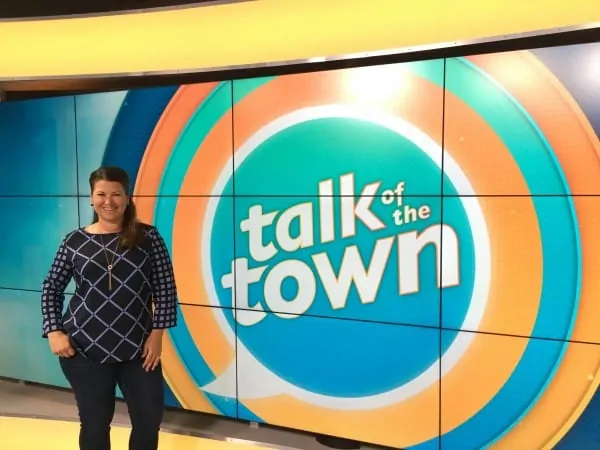 You may have seen me as the "Frugal Mom" on Nashville's highest-rated midday show, "Talk of the Town", where I've been a series regular since 2009.
I even spent time as the "Savings Expert" on Fox 17 TN Mornings.
I also used to educate over a million listeners every morning on radio's nationally syndicated "Family Friendly Morning Show with Doug & Jaci Velasquez and co-hosted Nashville's "Discount Shopping Club LIVE!".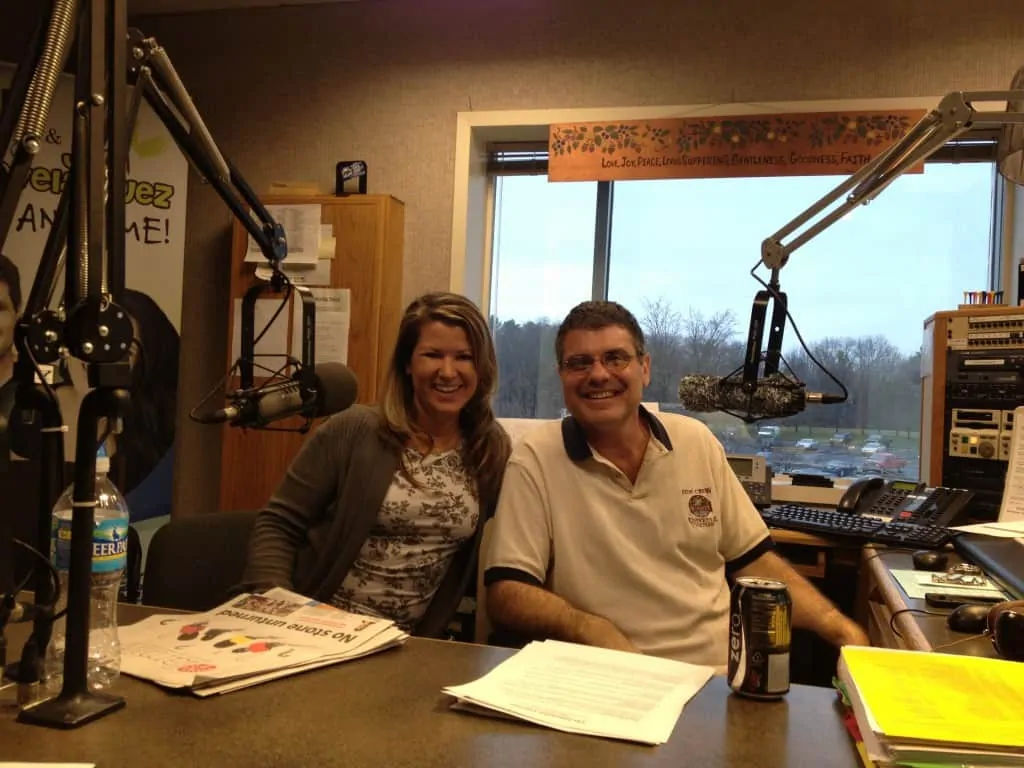 Brands also hire me to represent them on TV at stations across the country.
Want to see more of what I'm doing in the media? Watch & Listen here…
Sami Speaks…
Whether inspiring women in their life and faith (like at Lifeway Women's dotMOM event above) or coaching organizations on how to expand their creative boundaries, I love every opportunity to speak live in front of a group. Not only am I committed to passing on life-altering truths, but I learn so much from each and every audience that personally affects me and what I in-turn share with you.
Here's what I like to talk about…
Sami on Social Media…
Don't forget to keep up with me and my fabulously frugal family adventures on Twitter, Facebook, LinkedIn, Pinterest, Google+, YouTube & Instagram.
Family Money Minute
In July 2014, I launched the Family Money Minute. The Family Money Minute is a 60-second program designed to help families maximize their money today so they make more memories tomorrow! As a Savings Expert, I take two of the hottest topics affecting our day-to-day living, family and money, and combines them into practical tidbits that anyone can use to immediately impact their lives. Listeners learn everything from basic money-saving techniques to smart tips on how to make their dollars stretch further.
Subscribe to the Family Money Minute Podcast now!
Generation Wisdom
Gain insights on one topic from women born in five different decades on my Generation Wisdom podcast.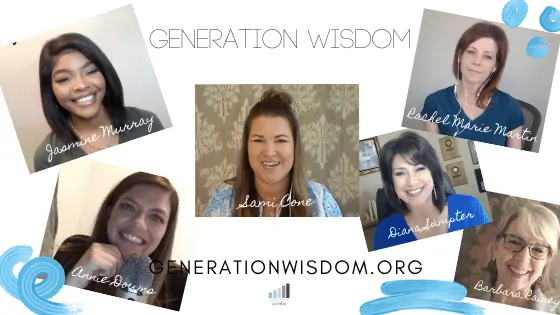 Looking to expand your brand?
As a media consultant, I pair various forms of media to expand your business and increase awareness for your brand…I thrive on creating unique, integrated campaigns for companies.
(If you're wondering how to do what I've done in the media, I can help you on that path through my coaching services.)
I've partnered with brands ranging from LEGO & American Girl to Club Med & Disney Cruise Line. (You may have even have followed my adventures as one of the select Disney Social Media Moms). It is my privilege to work with brands I'm passionate about and help introduce them to a new audience. There's no telling where I'll turn up next!
I'm also proud to have served as Blogger Coordinator to TommyNelson.com since 2010, which led to my role as the Chief Curator of the Family section of FaithGateway.com in 2013. In 2016, I became the founding Editor-in-Chief of Babywise.life; in 2018, I added Editor-in-Chief of BabyEarth.com to my resume.
Through it all, I'm a Mom…
I'm proud to call Nashville home with my two teenage children (a daughter & son) who are 19 months apart. We love traveling and are happy to sacrifice the "stuff" of life so that we can fuel our mission of being a family on the go together!
I love that you decided to pay me a visit here at SamiCone.com!
If you'd like to dig deeper into the adventure, feel free to contact me at sami (at) samicone (dot) com to learn more about how I can help you have the life and business of your dreams too.