I'm working on my marriage by working on myself…

The Daily Dash: March 22, 2017 {Letters to My Daughters @BarbaraRainey @FamilyLifeOrg #Marriage}
IN THE WORLD:
* Trump campaign chair worked for Russian billionaire
* Breast implants linked to new form of cancer
* Mariah Carey's hit "All I Want For Christmas" being turned into a movie
IN THE WORD:
This Week's Verse: Colossians 3:14
And over all these virtues put on love, which binds them all together in perfect unity.
We must continually maintain an adventurous attitude toward Him, despite any potential personal risk. ~ Oswald Chambers
IN MY LIFE
I am sad to say I cannot bring you a review of the Bodyguard today because my son threw up last night right before we were going to leave. From everything I hear though, it's amazing.
Even though we had more of a quiet night last night, I got to catch up on a little reading before bed, specifically a book by Barbara Rainey called, "Letters to my Daughters". This book came about as a result of her now daughter-in-love, MK, asking for advice before she got married. It reminded her of when her own mother was newly married and a group of friends would literally pass around a notebook through the mail with encouragement and questions about marriage.
Let me be completely honest, this book is not only professionally impactful in terms of its message, but it is profoundly beautiful in terms of its artistry; "Letters to My Daughters: The Art of Being a Wife" is a book I would buy again simply to look at the lettering and artwork inside.
Take a look for yourself here: http://www.savings.com/zgon6
(You can save $5 off a $40 purchase at Barnes & Noble today only with code BNMAR5)
Nail Polish of the Week:
I tried going blue in honor of UNC this week, but GREEN FAIRY was the closest I had. Still, it's light and springlike! Check out all the Butter LONDON colors here: http://bit.ly/ButLon
Stay in the know on the go:
Subscribe to my YouTube Channel: http://bit.ly/1g5VA3T
Join in the conversation on Facebook: http://www.facebook.com/SamiCone
Tweet with me: http://www.twitter.com/TheSamiCone
Watch my story unfold on Instagram: http://instagram.com/TheSamiCone
Follow me on Pinterest: http://www.pinterest.com/SamiCone
Read my book, Raising Uncommon Kids: http://RaisingUncommonKids.com
Share the book on social media: http://bit.ly/RUKShare
Focus on the Family interview: http://bit.ly/RUKfocus
Don't want to miss even one day of the Daily Dash? Catch up on all of my Daily Dash videos and subscribe to my YouTube channel…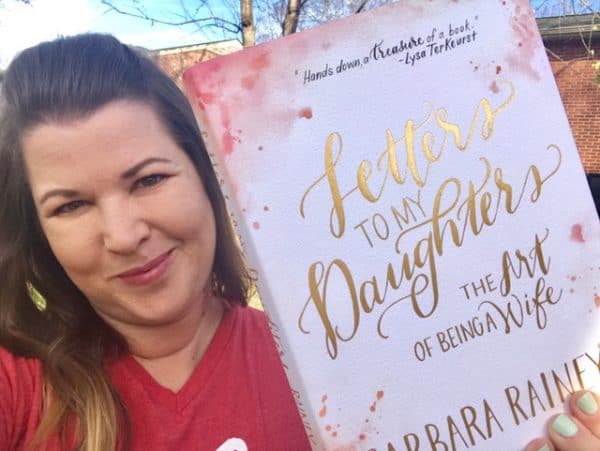 You'll also want to listen to my Family Money Minute radio posts to get any of the savings goodness you may have missed!
Hope you make it a great day!