It's time to get set for the rest of our week…
 The Daily Dash: March 9 2016 {Shopping, Stock & Soup Making}
IN THE NEWS:
* Sanders beats Clinton in MI
* "Fifth Beattle" George Martin dies
* Suspect in Pastor's Shooting arrested outside White House
IN MY LIFE:
* After 3 weeks of no-gluten, I had some yesterday, and it wrecked me. I'm supposed to do two days of gluten and then back to no-gluten, but I don't think I can.
I get my blood tests and hopefully the results of my x-ray and mammogram today as well.
My mom is here and it's great to have her here to not only love on my kids, but to give a fresh perspective for things around the house. Today is also a grocery day, which means I'll be making some more soups & stocks for the week.
I also want to wish a huge happy birthday to one of our best friends, Tiffany!
RAISING UNCOMMON KIDS
Remember, you can visit http://RaisingUncommonKids.com for links on where to purchase my new book
(And if you purchase the book and love it, it would mean the world to me if you would leave a review on those sites as well.)
Another way you can help is by helping to spread the word (by word of mouth and social media). I have several sample tweets, FB messages and images like the one below for you to share at http://bit.ly/RUKShare
Stay in the know on the go:
Subscribe to my YouTube Channel: http://bit.ly/1g5VA3T
Join in the conversation on Facebook: http://www.facebook.com/SamiCone
Tweet with me: http://www.twitter.com/TheSamiCone
Watch my story unfold on Instagram: http://instagram.com/TheSamiCone
Follow me on Pinterest:http://www.pinterest.com/SamiCone
Don't want to miss even one day of the Daily Dash? Catch up on all of my Daily Dash videos and subscribe to my YouTube channel…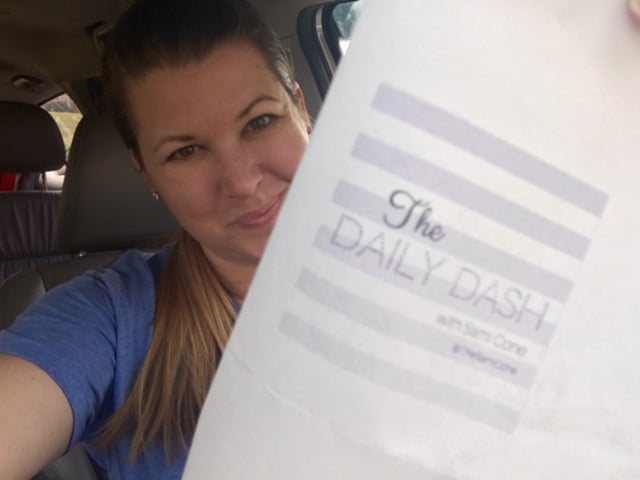 You'll also want to listen to my Family Money Minute radio posts to get any of the savings goodness you may have missed!
Hope you make it a great day!