This post may contain affiliate links, which means we may receive a small commission when you make a purchase at NO additional cost to you. Thank you for supporting our site in this way!
Husband, Father, Artist, Dancer, Songwriter – what doesn't he do?
I've always appreciated the moments when I've gotten to speak with Jonathan on the red carpet, but being able to sit down with Jonathan Traylor for an in-depth conversation was worth the wait. I can't wait for you to hear more of his heart and how it influences his music.
Watch my interview with Jonathan Traylor:
In our interview, I asked Jonathan the following questions:
You purpose to infuse the culture with the message of the gospel. What does that mean to you?
Where would you hope society would be by now vs. where we really are?
You're not just making music for the church. It speaks to both the quality and the appeal. Why is that so important to you?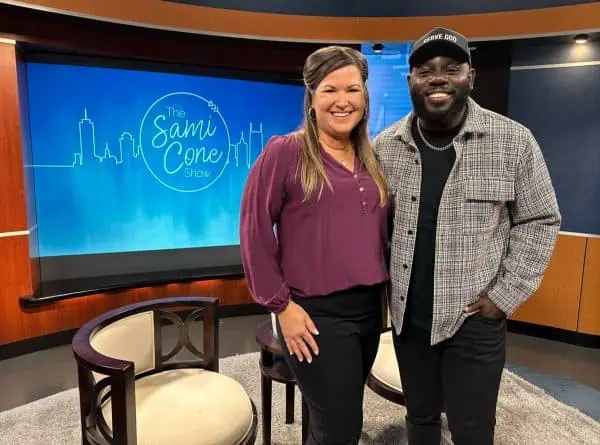 "Blindfolded Faith" is an authentic melting pot of Worship, Christian and Gospel influences, marked by captivating songs and anchored by a heartfelt passion for ministry.
Jonathan also earned a 2023 Dove Award nomination for Gospel Worship Album of the Year with his "Closer Than You Think" EP released earlier this year.
This interview originally appeared on the October 2023 episode of The Sami Cone Show.