This post may contain affiliate links, which means we may receive a small commission when you make a purchase at NO additional cost to you. Thank you for supporting our site in this way!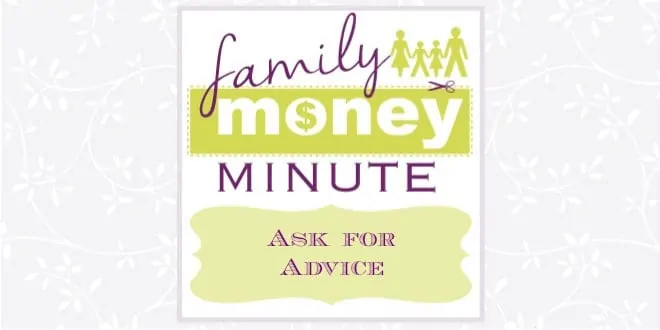 [smart_track_player url="http://traffic.libsyn.com/familymoneyminute/03_06_2015_FMoneyM.mp3″ artist="Family Money Minute | Sami Cone" social="true" social_twitter="true" social_facebook="true" social_gplus="true" social_linkedin="true" ]
March 6, 2015: Ask for Advice
Do you have a professional mentor? It could help your bottom line…

The phrase, "you'll never know what you never know" is especially true when it comes to making and saving money.
If you live in your own little bubble, not knowing what your contemporaries make or what the going rate is for your job and expertise, you may be selling yourself short. Having a colleague that you respect AND trust is invaluable in the work force.
Not only is it helpful to have someone to compare best practices with so you continue to improve in your trade, but it's also incredibly insightful to keep a finger on what others in your field are earning, as well as how they got to the point where they started making more money. Whether it's taking new training to increase your earning potential or getting help building up courage to ask for a raise, it never hurts to ask for advice…as long as you're willing to give it as well!
***
If you'd like to hear the Family Money Minute on the radio in your area, leave the call letters of your favorite station and your hometown in the comments below!
Click for more information on the Family Money Minute Radio Program
Click for Family Money Minute Posts you may have missed!