This post may contain affiliate links, which means we may receive a small commission when you make a purchase at NO additional cost to you. Thank you for supporting our site in this way!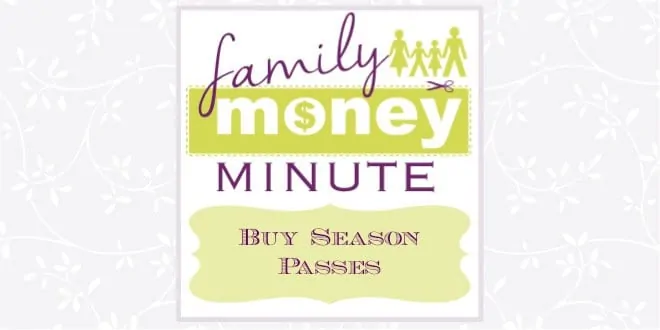 November 13, 2015: Buy Season Passes
What's the ticket to saving on amusement park tickets? I have one money-saving solution coming up!
Our family loves amusement parks like Disney World and Dollywood, but we often find that simply going for a day isn't worth the high ticket cost. Instead, we opt for season passes.
Typically, you use the value in just two visits, and it gives you a number of other benefits on top of it, including free parking, food discounts and more.
If you want to make sure your your family enjoys the park first, many amusement parks will allow you to upgrade your single day tickets at the end of the day before you leave, only paying the difference.
***
The Family Money Minute is made possible by Operation Christmas Child, who reminds us that by saving money, we can make a bigger impact on the lives of needy children around the world.
Help a child in need TODAY by PACKING A SHOEBOX ONLINE
If you'd like to hear the Family Money Minute on the radio in your area, leave the call letters of your favorite station and your hometown in the comments below!
Subscribe to the Family Money Minute Podcast NOW
Click for more information on the Family Money Minute Radio Program
Click for Family Money Minute Posts you may have missed!