This post may contain affiliate links, which means we may receive a small commission when you make a purchase at NO additional cost to you. Thank you for supporting our site in this way!
As if the holiday season wasn't already exciting enough, Disney is adding its own pixie dust to make the 2019 holiday season even more magical! After spending a few days in Walt Disney World and learning about everything exciting and new in the coming months, I decided to compile this Disney World Holiday Guide 2019.
Disney World Holiday Guide 2019
There is a shared truth that binds us all together…and a Disney experience available in almost every corner of the world. The magic of Disney can ignite the child within us. Disney believes that every moment in life can be magical…and these are the moments that inspire us every day.
Nothing feels quite as magical during the holidays as a Disney vacation. So that you can maximize your next Disney trip during the holidays, I've compiled all the best Disney updates so you won't miss a single, magical moment!
Mickey's Not So Scary Halloween Party
Through November 1, guests can enjoy Mickey's Not So Scary Halloween Party, hosted by Jack Skellington. 
While I did not have the pleasure of attending MNSSHP this year, several of my friends did on this trip and said the ticket is well worth it. I thought it seemed pricey for just a few hours, but they quickly corrected me. 
While the party itself doesn't start until the evening hours, you can actually enter the park at 4 PM. And since you can stay until 1 AM, that leaves you a potential of 9 hours of fun and unlimited trick-or-treating!
EPCOT International Food & Wine Festival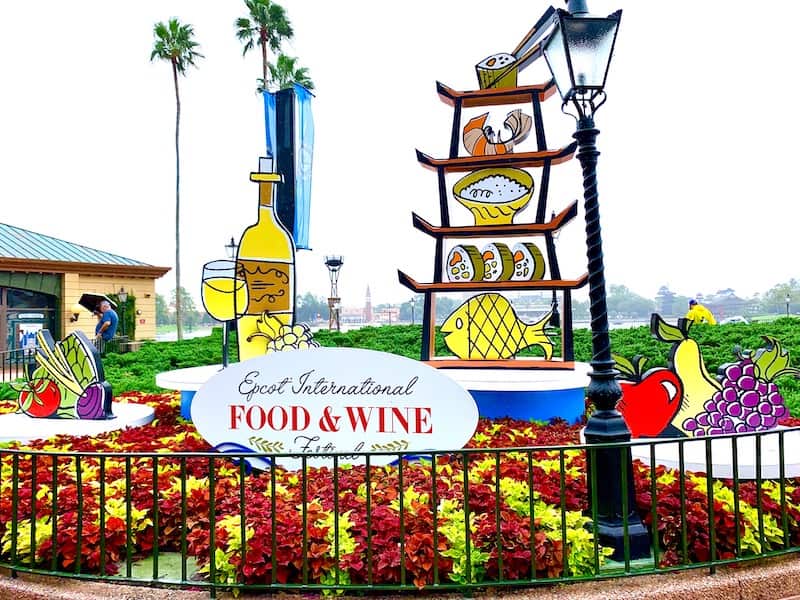 This year's EPCOT International Food & Wine Festival lasts a record 87 days, ending on November 23, 2019. It's been YEARS since I've been and honestly, since I'm not a drinker and wouldn't call myself a foodie, it hasn't been on my radar.
It should have been.
I convinced my friend Cristy from HappyFamilyBlog.com to eat around the world with me and it was magnificent. The portion sizes are perfect (about 4 bites) and items cost an average of $5 each. We quickly learned the more we shared, the more we got to eat 🙂.
I filmed my top 7 tips for this year's Food & Wine Festival that everyone should watch if you're thinking about going. You can also find out more at TasteEpcot.com and follow the hashtag #TasteEpcot for more insights from fellow Disney fans and food lovers.
EPCOT Forever 
What surprised me most walking around EPCOT was how much construction and refurbishment is going on! What I didn't realize is that Disney has set up an exhibit called EPCOT Forever to celebrate the past, present and future of EPCOT.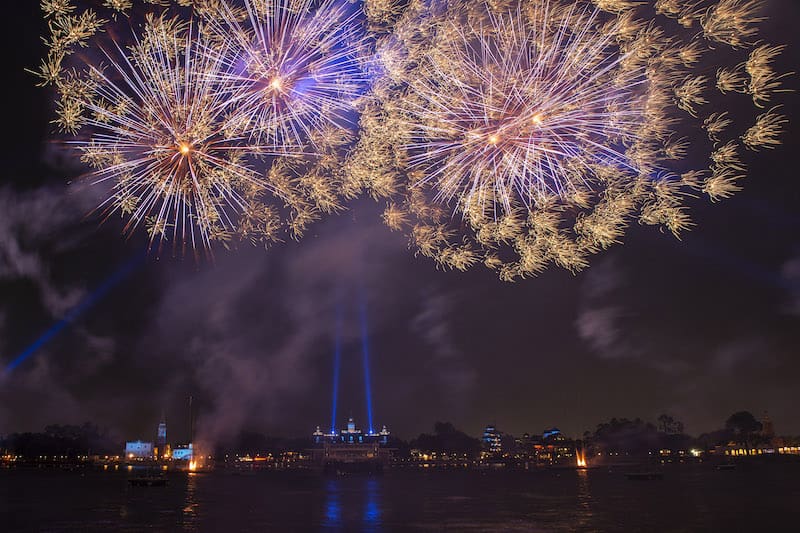 Located inside Odyssey Pavilion (between Test Track & Mexico), this EPCOT experience highlights future attractions coming to the park with a 360-degree model.
Coming Soon to EPCOT
There are two announcements about what's coming soon to EPCOT I'm quite excited about:
Space 220 Restaurant in Mission Space (Featuring space station views)
3 new films are coming!
Starting January 3, 2020, you'll discover 3 new films throughout EPCOT:
China
Canada Far & Wide
The Land Pavilion: Awesome planet
The NBA Experience
As a lifelong basketball fan (I'm a child of the 80's who grew up in Chicago's Jordan era after all!), I cannot wait to take my kids to The NBA Experience.
In collaboration with the NBA, Walt Disney Imagineering developed NBA Experience as an immersive, interactive venue. The high-energy environment is packed with 13 different basketball-related activities across 44,000 square feet and two floors. The ticket grants access to every activity in whatever order you choose within the Disney NBA Experience in Orlando.
Disney Holidays
Starting November 8, 2019, merry activities begin across all four Disney Parks and Disney Springs. Not only can you enjoy Mickey's Very Merry Christmas Party November 8 through December 22, we'll now be able to delight in Minnie's Wonderful Fireworks!
And for the first time ever, holiday celebrations will take place at Disney's Animal Kingdom.
A perennial favorite, the Candlelight Processional begins November 29 in EPCOT. Special dining packages are now available by calling 407-WDW-DINE.
More Disney World News
I have some more Disney World News that is not specific to the holidays, but definitely worth of mentioning…
Star Wars: Galaxy's Edge
While not specific to the holidays, I'd be failing you if I didn't mention Star Wars: Galaxy's Edge. I did discover that Galaxy's Edge is exactly the same at both Disney World and Disneyland (and equally impressive, if I may add). In fact, Disney Imagineers want you to be so immersed in the story that you won't find "Star Wars" or "Galaxy's Edge" anywhere in the land.
It's also the first time a full-size, 100% complete Millennium Falcon has ever been built.
While I enjoyed Oga's cantina in both Disney World and Disneyland, I never ate a Docking Bay 7 Food & Cargo, but I wish I had. With over 50 distinct menu items like Tip-yip (similar to fried chicken) and Smoked Kaadu Ribs, the pictures were mouth-watering.
We can also look forward to "Rise of the Resistance", a second ride coming to the land in 2020 which will put us right in the middle of a battle in the galaxy.
Extra Extra Magic Hours
If you've stayed at a Disney resort before, then you already know (and love!) Extra Magic Hours. But now Disney has outdone themselves with Extra EXTRA Magic Hours. 
Imagine my surprise when I discovered I could enjoy and experience Galaxy's Edge and Toy Story Land three hours before the regular park opening! And that's not all. 
You must have a valid theme park admission ticket and a valid Disney Hotel ID is required to take part in this perk. And when you stay at Disney's Yacht & Beach Club Resort, you're literally within walking distance of both EPCOT & Hollywood Studios, making it even easier to maximize your time in the theme parks.
Plan Your 2019 Disney Holiday Vacation
For even more information on the holidays at Disney, visit DisneyParksBlog.com. If you're ready to start planning your 2019 Disney Holiday Vacation, allow me to connect you with my friend, Mary Elizabeth, who is an incredible Disney Vacation Planner.
From Fast Pass and dining reservations to helping place you in the perfect Disney resort for your family, Mary Elizabeth does it all through her free Disney vacation planning services.
In Full Disclosure: I was provided a free ticket to experience Disney Parks. I was not required to write anything in specific in return, but wanted to bring you these insider tips I learned as a result of my trip!