This post may contain affiliate links, which means we may receive a small commission when you make a purchase at NO additional cost to you. Thank you for supporting our site in this way!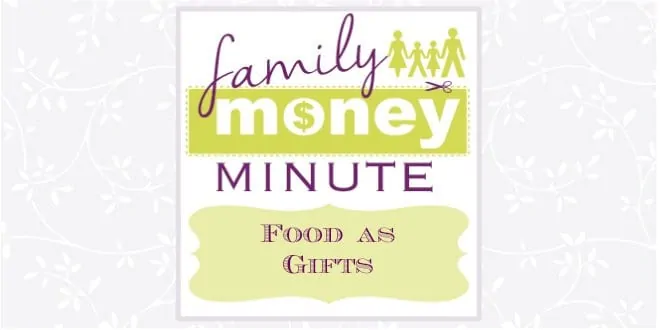 December 14, 2015: Food as Gifts
Let's face it, I know for many of you, your shopping is coming to a head this week, so we are going to be taking a look at different ways to do your shopping that are not only creative, but money-saving as well.

A popular gift over the holidays involves food, and I find I can often stretch my dollar further at a grocery store with sales and coupons that I could anywhere else. This provides a great opportunity for me to give food as gifts, whether it's making mini angel food cakes in ramekins I bought after Christmas last year for my kids' teachers, or even special cookie bundles for our neighbors.
This helps me keep my gift-giving budget down while still giving a special gift to people around me this Christmas.
***
The Family Money Minute is made possible by Operation Christmas Child, who reminds us that by saving money, we can make a bigger impact on the lives of needy children around the world.
If you'd like to hear the Family Money Minute on the radio in your area, leave the call letters of your favorite station and your hometown in the comments below!
Click for more information on the Family Money Minute Radio Program
Click for Family Money Minute Posts you may have missed!