This post may contain affiliate links, which means we may receive a small commission when you make a purchase at NO additional cost to you. Thank you for supporting our site in this way!
John McEnroe is known as the bad boy of tennis. But with this honest McEnroe documentary review, I explore the compassionate look into the tennis legend's mind through my interview with the new documentary director, Barney Douglas.
With a historic US Open winding down, we're getting an intimate portrait of an icon of tennis. No, I'm not talking about Serena Williams, but rather John McEnroe. Joining me to talk about his new documentary about one of the original bad boys of the sport is director Barney Douglas.
Questions I Asked "McEnroe" Director:
Some of the questions I asked McEnroe Director Barney Douglas included:
What is different about this telling of McEnroe's story?
How crucial is the perfectionist storyline to the entire documentary?
How did the lack of social media during McEnroe's heyday help or hurt him?
What has McEnroe learned about himself since those years playing professional tennis?
Talk about the timing of the production and the release (to coincide with the US Open).
How do you hope tennis fans will respond? What do you hope viewers will take away?
Honest McEnroe Documentary Review
From the opening line, I was hooked. Not only are we getting a look into intimate details and access we've never seen before, but I believe John McEnroe himself explores themes about himself he's never before dared to consider. Director Barney Douglas hopes this documentary paints a more compassionate picture of McEnroe.
While many of his antics and, subsequent repercussions, were admittedly self-inflicted, we also begin to see where his personality took root. From his complex relationship with his father and his family (where success equaled love and acceptance) to the relationships he developed with his fellow top players in his sport (and how those influences shaped him for better and for worse), McEnroe is more than the man many of us know in the outbursts and outtakes.
Celebrities in McEnroe
We hear from family, fellow players, friends, and legends, including Keith Richards, Billie Jean King, Meat Loaf, Patty Smyth, Patrick McEnroe, Bjorn Borg, and many more.
Everyone Can Learn from McEnroe Documentary
This documentary is for tennis fans and non-tennis fans alike. It is both a stroll down memory lane for pop culture and sports enthusiasts, as well as a deep dive into mental health and the pressure our heroes are under.
As a former tennis pro myself, I was captivated from start to finish. Barney Douglas created a love letter to sport, but more importantly, a reminder that we rarely know the full story into someone's life.
Review Synopsis
Bottom line: this documentary is worth your time.
In my eyes, John McEnroe had nothing to gain by doing an in-depth interview like this other than to pull back the curtain on professional sports. and shine the light on mental health.
The interviews were necessary and insightful without being superfluous.
The never-before-seen images were captivating.
The insights were, well, insightful.
I've already made two people in my family watch it, including my teenage son. I hope others will reexamine why they do what they do as a result of this film. I also hope people will question the way we "support" our children in athletics and check in on their mental state more frequently.
Watch McEnroe on Showtime

McEnroe is now streaming on Showtime.
For a limited time, try Showtime FREE for 30 days!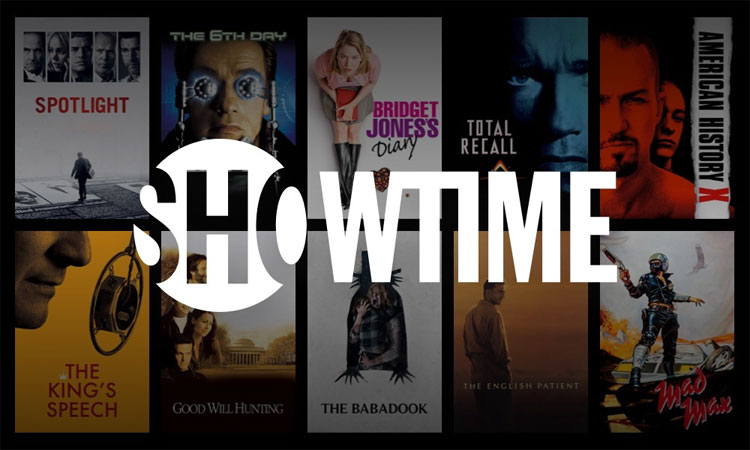 Quotes from John McEnroe
There were so many quotes I found myself jotting down while watching the McEnroe documentary. Here are some of the most iconic said by John McEnroe himself:
"When someone gives you an ability to do something better than anyone else, you have to recognize that, especially when you're out there alone…and I did a sh*#!y job of that.
"Nice guys don't win at this game; it's a sport for killers"
"Tennis is a pretty true microcosm of life – ultimately – if you can handle it."
"New York is who I am and where I'm from"
"These great champions have this other gear that I was unaware existed"
Get US Open updates and also listen to John McEnroe as a commentator. This interview was filmed for the September episode of The Sami Cone Show.