This post may contain affiliate links, which means we may receive a small commission when you make a purchase at NO additional cost to you. Thank you for supporting our site in this way!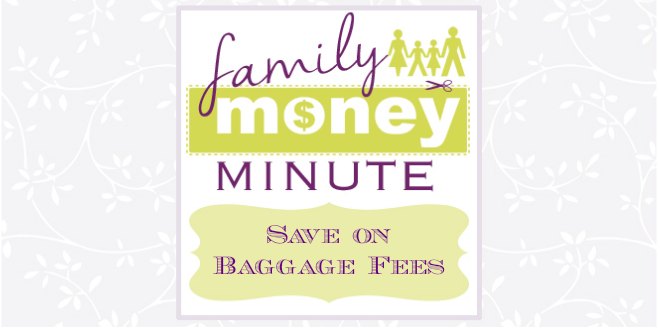 [powerpress]
February 10, 2015: Save on Baggage Fees
If you're traveling, don't waste your hard earned funds on travel fees!

Unfortunately, and our day and age of travel, you seem to get charged for everything, from better seats and food to even, yes, your baggage. But that doesn't mean you have to get stuck paying extra hundreds of dollars for your family to fly with your suitcases.
Here are just a couple tips to bring your bags without paying fees:
Fly on an airline like Southwest that offers your first two bags for free.
Many airline credit cards will give you the first year for free and as a perk you do not have to pay baggage fees. Just make sure you sign up for a big trip and cancel before your year is done.
Pack everything in the largest carry-on possible. As long as it fits through the TSA scanners, you can bring it to the gate with you and if they decide it's too big once you get there, they will get a check it for free.
***
If you'd like to hear the Family Money Minute on the radio in your area, leave the call letters of your favorite station and your hometown in the comments below!
Click for more information on the Family Money Minute Radio Program
Click for Family Money Minute Posts you may have missed!