This post may contain affiliate links, which means we may receive a small commission when you make a purchase at NO additional cost to you. Thank you for supporting our site in this way!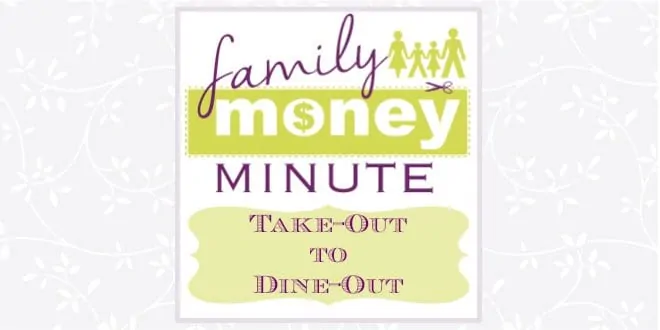 [smart_track_player url="http://traffic.libsyn.com/familymoneyminute/03_20_2015_FMoneyM.mp3″ artist="Family Money Minute | Sami Cone" social="true" social_twitter="true" social_facebook="true" social_gplus="true" social_linkedin="true" ]
March 20, 2015: Take-Out to Dine-Out
Today I have a tip for treating your entire team to dinner!

Recently I was talking to my friend Nate who told me about how he wanted to treat the team he coached to dinner, but didn't have a lot of money to do it. Do you know what he said?
He found a great way to not only save on time, but also on tips.
What he did was call ahead and order take-out. That way when the team was starving at the end of their game, their food was ready for them.
They grabbed the food, went to the food court at the neighboring mall and sat all together without having to wait for a table or without having to pay extra in tips. While I definitely appreciate all our servers out there, this was a great way for Nate to be able to help out his team AND his budget!
***
The Family Money Minute is made possible by Operation Christmas Child, who reminds us that by saving money, we can make a bigger impact on the lives of needy children around the world.
If you'd like to hear the Family Money Minute on the radio in your area, leave the call letters of your favorite station and your hometown in the comments below!
Click for more information on the Family Money Minute Radio Program
Click for Family Money Minute Posts you may have missed!