You know there are Black Friday deals, but did you know about these freebies?…

The Daily Dash: November 22, 2017 {10 FREE Doorbuster Deals!}
IN THE NEWS:
* Former teen sensation David Cassidy died
* Mom shamed for breastfeeding in Disneyland
* Jordan Fisher becomes youngest male winner on DWTS
IN THE WORD:
We have to realize that prayer is foolish from the commonsense point of view ~ Oswald Chambers
IN MY LIFE
I know many of you are off work and school today, but not me. Being in the business I'm in (or should I say, businesses…), this is high season. In order to enjoy tomorrow with family, I really need to get all my ducks in a row today.
Thankfully, MANY retailers are starting their sales early. One in particular I feel is worth going to the stores for is Macy's. They are actually offering 10 free items (with mail-in rebate) starting tomorrow (technically 11, if you count the 2 pillows you can get!).
You do have to pay for them first and then get a mail-in rebate to get your refund, but most of them are on sale for about $10, so even if you didn't get the rebate, it would still be a great deal. You can find all the details here: http://bit.ly/Macys10free
Stay in the know on the go:
Subscribe to my YouTube Channel: http://bit.ly/1g5VA3T
Join in the conversation on Facebook: http://www.facebook.com/SamiCone
Tweet with me: http://www.twitter.com/TheSamiCone
Watch my story unfold on Instagram: http://instagram.com/TheSamiCone
Follow me on Pinterest: http://www.pinterest.com/SamiCone
Read my book, Raising Uncommon Kids: http://RaisingUncommonKids.com
Share the book on social media: http://bit.ly/RUKShare
Focus on the Family interview: http://bit.ly/RUKfocus
Don't want to miss even one day of the Daily Dash? Catch up on all of my Daily Dash videos and subscribe to my YouTube channel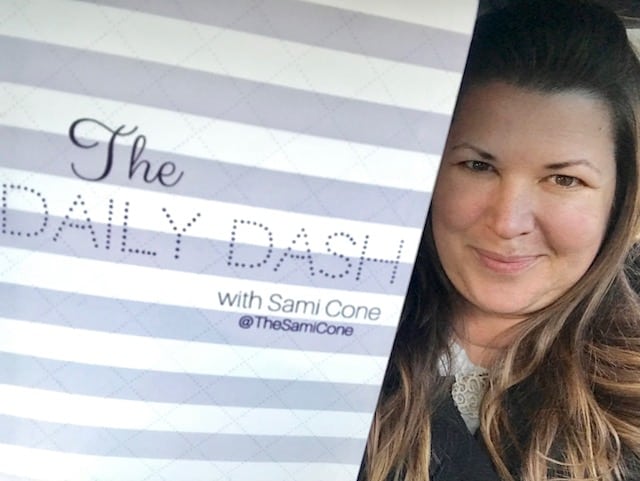 Hope you make it a great day!