This post may contain affiliate links, which means we may receive a small commission when you make a purchase at NO additional cost to you. Thank you for supporting our site in this way!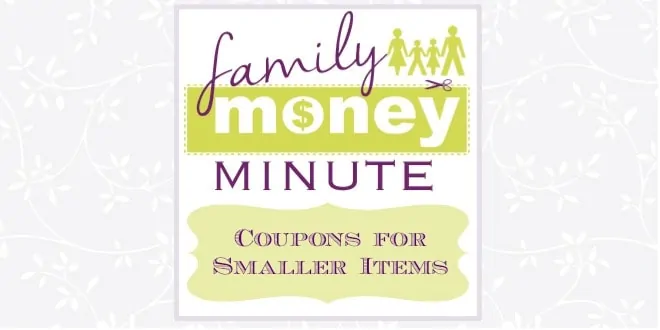 September 16, 2014: Coupons for Smaller Items
Have you ever wondered if there is ever a good time to buy the smallest package possible? I have your answer coming up…
Common sense and experience dictate that you will typically find your best grocery store bargain when you buy in bulk. However, there is one scenario when that isn't the case.
If you have a coupon, or better yet multiple coupons, it's always better to apply them to the smallest possible package. Even if you have to buy more packages, you will spend much less out-of-pocket when you apply your coupons to the least expensive size. This is especially true if you can find a store that doubles or even triples coupons. Happy shopping!
***
The Family Money Minute is made possible by Operation Christmas Child, who reminds us that by saving money, we can make a bigger impact on the lives of needy children around the world.
If you'd like to hear the Family Money Minute on the radio in your area, leave the call letters of your favorite station and your hometown in the comments below!
Click for more information on the Family Money Minute Radio Program
Click for Family Money Minute Posts you may have missed!