This post may contain affiliate links, which means we may receive a small commission when you make a purchase at NO additional cost to you. Thank you for supporting our site in this way!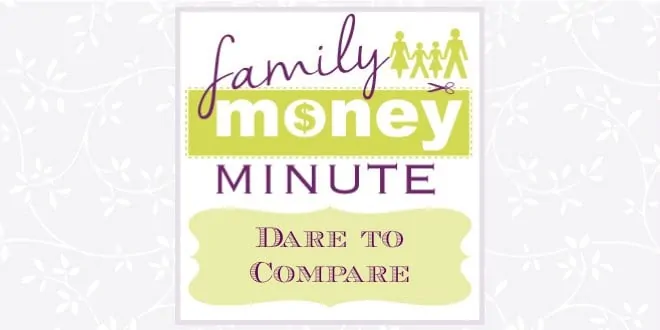 [powerpress]
February 24, 2015: Dare to Compare
You may already have the strongest savings tool at your fingertips, yet not even know it!

One of the best ways to know you're getting the best deal is to compare prices. And with the Internet being what it is these days, it's easier than ever to do so.
Not only can you search different stores in one sitting, but there are actually apps and websites that will find the best price for you.
And once you do, don't be afraid to take that price to your favorite store to see if they will match it. I've done this with everything from wedding dresses to tires and they are typically more than happy to match a price in order not to lose my business.
Remember, to be a smart shopper, you have to have an arsenal backing you up.
***
If you'd like to hear the Family Money Minute on the radio in your area, leave the call letters of your favorite station and your hometown in the comments below!
Click for more information on the Family Money Minute Radio Program
Click for Family Money Minute Posts you may have missed!