This post may contain affiliate links, which means we may receive a small commission when you make a purchase at NO additional cost to you. Thank you for supporting our site in this way!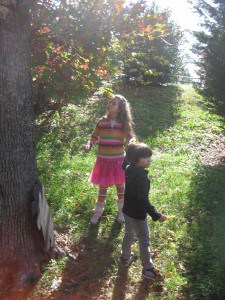 Being from Chicago, I've always loved watching the seasons change. However, I did spend a large portion of my adult life living in the South: Mexico, the Bahamas, Georgia & Florida. The latter is where I got married & gave birth to both of my children, but I never considered Florida home. In fact, I was the only person I knew that got excited when it was gray & rainy because I could look out my window and at least pretend it was cold outside!
I'm afraid I may have passed my propensity for cool weather on to my children. In fact, when it came time for us to sell our house in Florida to move to Nashville, my (then) 3 year old daughter said, "Mom, no one will buy our house!"
I looked at her quizzically. We had just spent months fixing up our home to make it look even better than when we had lived there! When I asked her why, she simply responded with, "Don't they know how hot it is here?!?!"
Three Falls later, our entire family is now comfortably settled in Nashville and enjoying every pumpkin patch, hooded sweater and leaf pile we come across.
What's your family's favorite thing about fall?