This post may contain affiliate links, which means we may receive a small commission when you make a purchase at NO additional cost to you. Thank you for supporting our site in this way!
It's time for My Favorite Things, Christmas 2020 edition. In order to help you maximize the holidays this year, I'm sharing my favorite holiday destinations, favorite holiday tradition, and of course my favorite gifts.
Watch the full segment from The Sami Cone Show
My Favorite Holiday Destinations
Sure, travel in 2020 has its challenges, but we've found some great ways to stay safe and still travel to our favorite holiday destinations.
Walt Disney World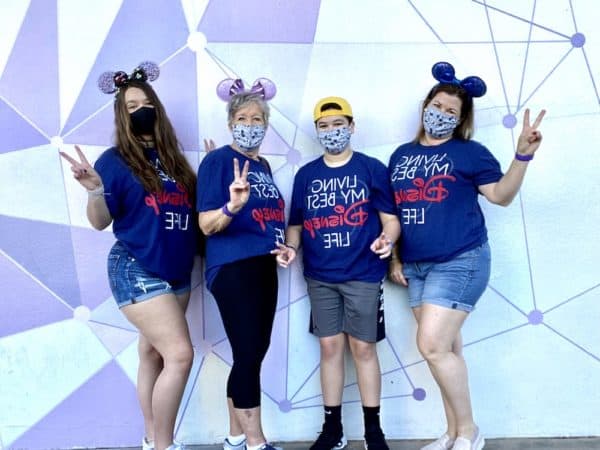 The holiday spirit is alive and well at Walt Disney World in Florida. With limited capacity, guests have even more opportunities to enjoy the magical sights and sounds of Disney. While you won't find shows or fireworks going on yet, you will find a lot of delicious food and rides the whole family will enjoy.
Can't-miss attractions include Star Wars Galaxy's Edge and the new Mickey & Minnie's Runaway Railroad in Hollywood Studios as well as Pandora, the World of Avatar at Disney's Animal Kingdom. And don't miss your opportunity to eat your way around the world during the Taste of Epcot International Festival of the Holidays.
I will say, our trip would not have been what it was – especially during the holidays – if we hadn't used our free Disney vacation planner. My friend Mary Elizabeth from Small World Big Fun not only advised me in every aspect of our trip, she kept us up to date on everything from park hours to the latest safety protocols.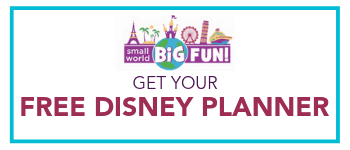 I cannot recommend her highly enough. PLUS, her services are free when you book your trip through her.
Get your free quote today!
Opryland
Named one of the nation's "Most Christmassy hotels", no hotel in Nashville does Christmas better than Opryland. With over 4 million lights inside and outside the resort, 2 huge poinsettia trees, and tons of socially-distanced family fun, it would actually take you 17 hours if you tried to do everything they offer at Christmas back to back.
Dollywood
Dollywood's Smoky Mountain Christmas continues through Jan. 3, 2021, and features more than 5 million lights. This year, guests literally can see inside Santa's cabin in the Smokies and discover whether their name is on the naughty or nice list. They can even have their photo made as they peer through the window during this once-in-a-lifetime chance to catch Santa at work.
My Favorite Holiday Tradition
I've always loved the Nutcracker, but even more so after we moved to Nashville and my daughter performed it with the Nashville Ballet twice. It may look a little different this year, but its definitely more accessible for all!
Nashville's Nutcracker
Nashville's Nutcracker is coming directly to you this year!
Sponsored by the Tennessee Titans and featuring a special appearance by Eddie George, Nashville's Nutcracker will premiere on Dec. 18 at 7 p.m. on NewsChannel 5 WTVF. The performances will also be available on the NewsChannel 5 app that can be found on Roku, Apple TV, and Amazon Fire.
Plus, encore performances will air on Dec. 24 at 7 p.m. on NewsChannel 5+ and Dec. 25 at 3 p.m. on NewsChannel 5 WTVF.
My Favorite Gifts: Women-Owned Businesses
Popilicious Popcorn
This gift is my favorite way to sweeten someone's day. It's popcorn that slices like a cake with the yummy sensation of a marshmallow treat. You can customize it with your favorite candy, fruits, nuts, and drizzle.
This woman-owned business is the first company to offer customized gourmet popcorn cakes and your Go-To gluten-free gift. All are made fresh & shipped Mon-Thurs.
We showcased their Gourmet Christmas Cake, Winter Wonderland Cake. Christmas Wreath, & Peppermint Chocolate Pops. Use the code SAMICONE for 20% off.
Huggaroo
Huggaroo is based in Nashville and creates original products that comfort and relax. They make my absolute favorite weighted blanket (and how we met is an amazing story!). And my son, who suffers from migraines, swears by their headache wrap.
You can shop online at huggaroo.com or on Amazon. They have been featured on the Today Show, Forbes, Women's Health, Cosmopolitan, Reader's Digest, & more.
Hanna Bee Coffee
You likely already know Hanna Bee's voice from Nashville Hot 106.7 radio, but this budding entrepreneur just launched her very own coffee line too! This small-batch, single-origin, specialty coffee originates from the highlands of Indonesian and features flavors of dark chocolate, citrus, and floral. Purchase online and coming soon to local boutiques and coffee shops.
Use code SAMICONESHOW to save 20% off (one time use before 12/24/20).
More of My Favorites…
Some of these things I've been using for years and some are even new trends. I've included my favorite perfume, children's Christmas book, accessory trend and spa experience:
My Guide to Gift Sets and an HSN Giveaway
One of my top gift-giving tips is to buy gift sets and break them up into multiple gifts. I love HSN because it's a great resource for finding gifts for everyone on your holiday shopping list, especially exclusive items & celebrity picks.
Check out my full HSN Holiday Gift Guide for details on the items I featured on The Sami Cone Show. While you're there, enter to win a $100 e-gift card from HSN!