This post may contain affiliate links, which means we may receive a small commission when you make a purchase at NO additional cost to you. Thank you for supporting our site in this way!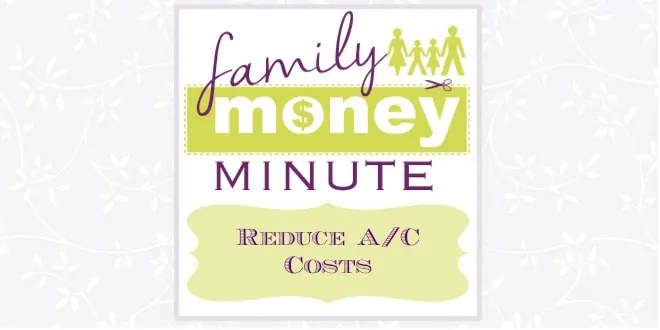 August 18, 2014: Reduce AC Costs
Think turning up the A/C while you're out of the house is helping your electric bill? Think again…
I used to think that turning up the temperature while our family was out of the house actually helped cut down on our electric bill. Then our A/C broke and I found out the truth!
We actually used more energy and wasted more cash by fluctuating between temperatures than if we had just left our thermostat on a constant temperature all the time.
We've since learned our lesson, but do remember to close blinds while we're gone during hot summer days to help keep cool yet open them when we're home to avoid turning on lights.
And don't forget, changing those air filters regularly will help keep costs down too!
***
The Family Money Minute is made possible by Operation Christmas Child, who reminds us that by saving money, we can make a bigger impact on the lives of needy children around the world.
If you'd like to hear the Family Money Minute on the radio in your area, leave the call letters of your favorite station and your hometown in the comments below!
Click for more information on the Family Money Minute Radio Program
Click for Family Money Minute Posts you may have missed!