This post may contain affiliate links, which means we may receive a small commission when you make a purchase at NO additional cost to you. Thank you for supporting our site in this way!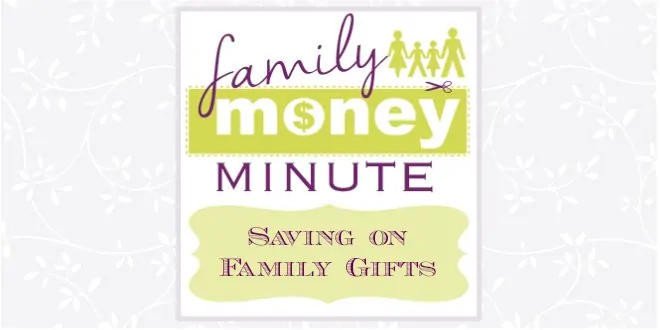 December 21, 2015: Saving on Family Gifts
Trying to shop for every relative can be overwhelming, not to mention costly, so what can you do?

One way to solve this dilemma is by doing a family gift exchange.
Everyone in the family puts their name in a hat (or in a virtual hat if you don't live near each other) and each person draws another family member's name. That way everyone is taken care of, but each person is only buying one gift. You can even set a maximum spend amount and have everyone include some of their favorite things when you share that person's name.
After all, it's more about the joy of being together and giving, rather than receiving!
***
The Family Money Minute is made possible by Operation Christmas Child, who reminds us that by saving money, we can make a bigger impact on the lives of needy children around the world.
If you'd like to hear the Family Money Minute on the radio in your area, leave the call letters of your favorite station and your hometown in the comments below!
Click for more information on the Family Money Minute Radio Program
Click for Family Money Minute Posts you may have missed!