This post may contain affiliate links, which means we may receive a small commission when you make a purchase at NO additional cost to you. Thank you for supporting our site in this way!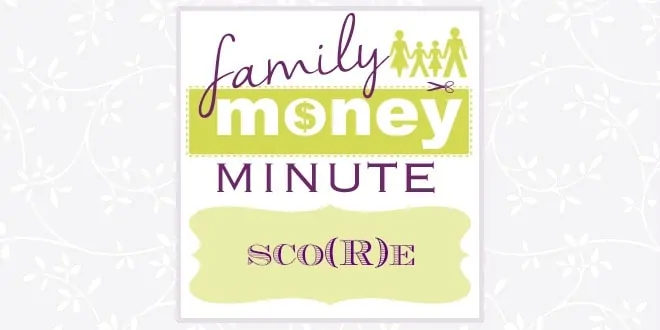 July 24, 2014: SCORE Method: R
Wondering how you can save money by cutting back on one thing?

The R in SCORE is something everyone can do for dinner TONIGHT…Reduce portions
Not only will your health improve, so will your budget. Start reducing the amount you eat AND the amount you cook with. For example: use ¾ lb ground beef when the recipe calls for 1 lb or use halve the amount of sugar in a recipe.
Use the same principle with paper products; make an effort to use less paper towel, napkins, etc. and instead switch to reusable cloths.
And don't forget to split meals when going out to eat – the portions are typically twice a typical serving size anyway!
***
The Family Money Minute is made possible by Operation Christmas Child, who reminds us that by saving money, we can make a bigger impact on the lives of needy children around the world.
If you'd like to hear the Family Money Minute on the radio in your area, leave the call letters of your favorite station and your hometown in the comments below!
Click for more information on the Family Money Minute Radio Program
Click for Family Money Minute Posts you may have missed!