This post may contain affiliate links, which means we may receive a small commission when you make a purchase at NO additional cost to you. Thank you for supporting our site in this way!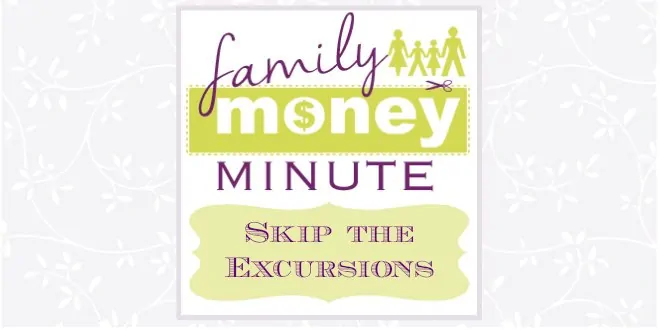 [powerpress]
February 11, 2015: Skip the Excursions
Want to know how to save the most money while on a cruise ship?

One of the most expensive aspects of cruising, other than the trip itself, are the shore excursions.
If you want to have an adventure off ship while in Port, be prepared to pay a hefty price. But there are a couple ways to get around this:
First, when you book, see if they are offering any free onboard credit. This is money that you can use for things on the ship like merchandise or even the aforementioned excursions thereby allowing you the fun without the out-of-pocket price tag.
Second, act like a local. My father used to love finding a taxi driver and having him take us to off the beaten path restaurants and shops tourists would typically never frequent. Just be advised that this can also get you into trouble if you don't know where you are or could make you late getting back on ship
Finally, consider skipping going ashore altogether. When the boat is docked, it's when the ship is least busy, so this might be the perfect time for you to stay on board and enjoy some of the amenities you'd otherwise have to wait in line for.
***
If you'd like to hear the Family Money Minute on the radio in your area, leave the call letters of your favorite station and your hometown in the comments below!
Click for more information on the Family Money Minute Radio Program
Click for Family Money Minute Posts you may have missed!