In today's Daily Dash video, December 1 2015,My students' final speeches yesterday really made me pause & want to act …
The Daily Dash: December 2 2015 {Befriend "That Kid"}
IN THE NEWS:
* Chicago police chief out
* Kobe Bryant announces retirement
* Sandra Bullock adopts a girl
* Mark Zuckerberg and wife announce the birth of their daughter Max, and pledge to give away billions of dollars over the coming years to make the world a better place for her
IN MY LIFE:
* Yesterday my students began giving their final speeches – it is truly my favorite time of year and the reason I teach this class. Not only do I hear about their personal achievements, struggles and moments that have shaped who they are, but they make me pause and reflect on my own life.
One such speech was from a student who said he was "that kid", the kids everyone's parents said not to befriend or play with. I wish you could have heard first-hand the affect that had on him. Just last week, I had lunch with Britton in the cafeteria and noticed three different boys having to sit by themselves eating lunch. I've heard about some of the negative things they did, but it still broke my heart to see them by themselves.
I said to my son in the moment, "They may have made mistakes, but I don't think shaming them is going to make them want to change". I'm guilty of telling my kids to keep their distance from trouble making kids, but thanks to being involved in my kids' school-life and my student's speech, I'm rethinking how we talk about this and act towards classmates…and I hope you will too.
Stay in the know on the go:
Subscribe to my YouTube Channel: http://bit.ly/1g5VA3T
Join in the conversation on Facebook: http://www.facebook.com/SamiCone
Tweet with me: http://www.twitter.com/TheSamiCone
Watch my story unfold on Instagram: http://instagram.com/TheSamiCone
Follow me on Pinterest:http://www.pinterest.com/SamiCone
Don't want to miss even one day of the Daily Dash? Catch up on all of my Daily Dash videos and subscribe to my YouTube channel…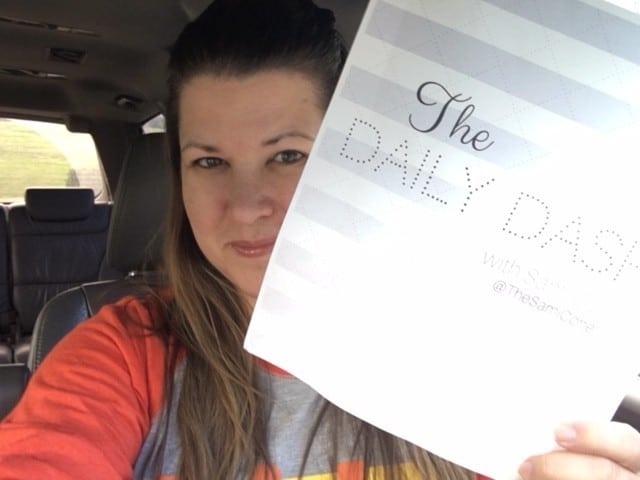 You'll also want to listen to my Family Money Minute radio posts to get any of the savings goodness you may have missed!
Hope you make it a great day!