This post may contain affiliate links, which means we may receive a small commission when you make a purchase at NO additional cost to you. Thank you for supporting our site in this way!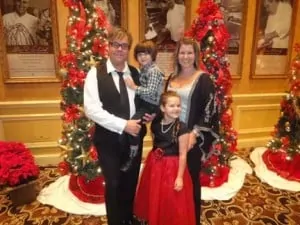 I created this "Know Before You Go" Blissdom guide to Opryland Resort & Convention Center for several reasons:
1. I'd like to think of myself as Opryland's 'unofficial' official blogger. Not only do we live in Nashville, but we love hanging out at Opryland as a family for everything they offer throughout the year…so it's save to say I've learned a thing or two 😉
2. As someone who's getting ready to attend my third straight Blissdom Conference in a row, I now know a thing or two about what to expect, pack, wear, etc and wanted to share those experiences with those who may be attending for the first time!
These tips and tricks that will not only help you get the most out of this beautiful hotel, but also give you the things you need to go before you go that are specific to the Blissdom Conference!
Both posts can be found on the Blissdom Conference website, which I've linked to below, including tips for what to eat & see while you're there, along with some savvy travel etiquette too!:
*Blissdom Guide: What to Pack, What to Wear
*Blissdom Guide: Where to Eat, What to See, & Travel Etiquette
What about you: what are your favorite parts about Opryland?