This post may contain affiliate links, which means we may receive a small commission when you make a purchase at NO additional cost to you. Thank you for supporting our site in this way!
The Opryland Pirate & Princess Summer 2022 is here! If your family travels have you longing for a royal family adventure this summer, look no further. During Opryland's Summer of More, you'll find pirate & princess-themed events galore.
From pirate & princess overnight packages and pampering treatments to boat rides, escape rooms and royal treasure hunts, Opryland Resort in Nashville has it all to make this Summerfest one to remember. And let's not forget the live music Nashville is known for…
I'm taking you on a tour of every royal event on this month's episode of The Sami Cone Show. Get ready for some swashbuckling fun!
Opryland Pirate and Princess Summer 2022 Events
For the ultimate Opryland hotel experience, these are my top 10 royal options:
1. Pirate & Princess Overnight Package
For the ultimate royal summer vacation, you'll want to book an Opryland Pirate & Princess overnight trip. Packages for a family of four include room accommodations, four daytime flatboat passes, two treasure hunt booklets, and two kids' craft kits. And you already know, once you're at Opryland, you never want to leave!
2. Opryland Pirate & Princess Academy
Kids of all ages will discover a world filled with fantasy and adventure in this exciting, interactive show. Become an honorary princess and take the Princess Oath or join an unexpected Captain's crew and take the Pirate Pledge. (Or do what I did and take both!)
Shows run 30 minutes in length through early Septembe on Thursdays through Sundays and cost $15 per person.
3. Pirate Pool Party
Even though the SoundWaves Outdoor water attractions are a can't miss, don't forget there are other outdoor pools at Opryland too. Join Jolly Roger and the pirate crew for music, games, and swashbuckling fun at Cascades outdoor pool. This summer fun happens Friday – Sunday through September 6 and is free for resort guests.
4. Royal Spa Treatments
From massages and facials to themed spa treatments and services fit for royalty, all members of the royal family can indulge in seasonal rejuvenation. Make reservations in advance at the Relache Spa located in the Cascades Atrium of Opryland Resort.
I recommend the Royal Pedicure or Princess Up-Do to fully look AND feel the part of a princess.
5. Royal Afternoon Tea
Princess Magnolia hosts this special Royal Afternoon Tea Fridays through Sundays this summer. Guests will quench their thirst for fun at this special gathering with a commemorative gift. Price is $49 for adults and $39 for children (kids 3 & under are free).
6. Boat Rides & Voyages for the Royal Family
If you've ever stayed at Opryland, you've likely traveled on the Delta Riverboat. It's a flat boat ride that takes guests on a quarter mile journey inside the Delta Atrium, winding through a 4.5-acre indoor garden. But during Summer 2021, there are two special, pirate-themed boat voyages to provide new thrills and chills:
Lost Treasure Flatboat Voyage: Legend has it that long ago, a rare and priceless blue sapphire diamond was lost in the waters of the Cumberland River, never to be seen again. When you climb aboard this flatboat ride, you get to help look for clues to help find the diamond! These sailings happen nightly all week and cost $18 per person. (Kids 3 & under are free)
Battle for the Blue Diamond Boat Ride: This boat ride has quickly become a favorite among Opryland guests and is selling out quickly! Be part of the action as the blimey pirates and sword mistresses travel the Delta River on your boat with you. I've never seen a boat ride with lights, music and action like this every before. These sailings only take place Thursdays – Saturdays and cost $25 per person. (Kids 3 & under are free)
7. Royal Carriage Rides
Treat yourself like royalty in your very own fairytale carriage ride experience. Prince & Princess Magnolia will be on hand for photos and to greet guests as they board a private horse-drawn carriage ride, sure to delight the entire family.
I recommend booking in advance as these also sell out quickly since they're only offered Thursday through Sunday. It's only $65 per carriage and carries a maximum of 6 guests.
8. Royal Processional
Whether or not you decide to take a carriage ride, you'll definitely want to make your way to the Magnolia Lobby at 7:45 PM Thursdays – Sundays. Prince and Princess Magnolia will lead a carriage processional with a few of their favorite friends before greeting their guests.
If your little princess brought a costume with her, this is definitely the time to wear it.
9. The Princess's Shiny Stash Treasure Hunt
The Princess has hidden her kingdom's most precious treasures from the pirate crew throughout the resort. Locate the treasure chests in this exciting family scavenger hunt and earn your reward. This costs $12 per booklet and can be done at your leisure.
I highly recommend this royal activity, especially if you've never stayed at Opryland before because it gives you a great tour of the hotel.
10. Captain's Hidden Treasure Escape Room
My teens love a good escape room, so we were so excited Opryland added this! A treasure chest belonging to the infamous pirate Blackbeard has been discovered but he cursed the riches so only the cleverest pirates could unlock it. Crack the codes and recover the treasure before time is up to escape Blackbeard's curse.
Prices and times vary based on day and party size. The escape room operates Fridays – Sundays this summer.
---
More Opryland Family Fun
While they didn't make my top 10, if you have creative kids, you may also want to check out Coffer Crafts and the Treasure Trove Art Studio too.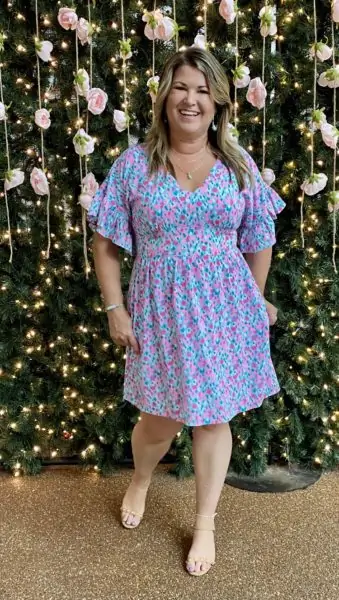 Of course, there is so much to do at Opryland this summer beyond my Top 10 Pirate & Princess activities. Some of the favorite events you've come to love at Gaylord Opryland are still there too, including:
X Marks the Selfie Spots: don't miss the larger than life wings right after you check-in at the Cascades and the new floral wall across from the Riverboat Company in the bottom level of the Delta atrium
Horticulture Expedition: I never get tired of walking through the lush atriums of Opryland. Get additional insights and hidden gems from when I interviewed their Chief Horticulturist on my show.
Explorers' Animal Encounters: This special educational opportunity to interact with and learn about a variety of incredible creatures is free and takes place Fridays at 3:30 & 4:30 PM.
Wildlife Rescue: Also free, this virtual experience guides guests to track down endangered species, ensuring that they are monitored for their protection. The adventure highlights indigenous animals and, with the magic of augmented reality, brings them to life before your eyes!
Opryland Live Music & Shows
Gaylord Opryland Resort and its entertainment venues live up to their Music City heritage with all the opportunities for live music and shows this summer, both in the resort and around the city.
Not only will you find live music all around the resort in a variety of locations (my favorite is the Falls in the Cascasdes Atrium), here are some other can't miss shows:
Fantasy & Folklore Atrium & Fountain Show: Enjoy a mesmerizing water show with stunning choreographed water, music, and light in the heart of the Delta Atrium. This is a free event you can watch nightly at 7, 8 & 9 PM.
Buccaneer Bash: During the Battle for the Blue Diamond, guests of all ages can gather around to catch a glimpse of the battle on the boats while enjoying some swashbuckling fun at the end of the night. This free party happens Thursday through Sunday evenings this summer.
General Jackson Showboat: There's truly no better way to get majestic views of Nashville on the Cumberland River. This 300-foot paddlewheel riverboat is one of the largest in the country and treats guests to a southern meal and world-class show. Midday and evening cruises are available daily and price varies based on the cruise.
SoundWaves: Nashville's Luxury Water Park
Let's not forget SoundWaves, Nashville's upscale water park. It's important to note that the only guaranteed way to experience this upscale water attraction is to book a SoundWaves experience package. Room-only reservations do not include admission to SoundWaves.
This may sound harsh, but once you're inside, you appreciate that Opryland limits the number of guests they allow inside the waterpark. From indoor and outdoor water slides to adult-only pools and food inspired by coastal destinations across the country, SoundWaves is truly a getaway all on its own!
Opryland Discounts for Summer
You know I'm always looking for Opryland discounts for summer and beyond. Below you'll find incredible deals on Opryland, especially if you're a local.
Tennessee Resident Packages
With even more than last year at Gaylord Opryland Resort and right in our backyard, TN residents don't have to go far to have fun. If you live in TN, Tennessee resident packages start at 25% off regular price.
When I wrote this article, rates started at $194 per couple. That includes one-night room accommodations plus two SoundWaves admission wristbands.
Davidson County Resident Packages
If you live in Davidson County, TN, you'll save even more! Davidson County resident packages save you 40% off and rates start at just $169 per couple. It's hard to get admission to any water park for that price, much less a luxury hotel stay included as well.
Gold Summer Play & Save Pass Bundle: 15% off
If you opt for the Gold Summer Play & Save Pass Bundle, you'll save 15% off over the individual price tickets. This savings bundle includes:
The Princess's Shiny Stash Treasure Hunt
Lost Treasure Flatboat Voyage
Pirates & Princess Academy
Platinum Summer Play & Save Pass Bundle: 30% off
The Platinum Summer Play & Save Pass includes everything in the Gold Bundle PLUS a Royal Afternoon Tea. And you'll save 30% off!
Keep in mind, all events with a fee require an online reservation. Because there is no box office on-site, mobile tickets will be emailed to you.
Watch my full pirate and princess tour! And make sure you watch until the end to see who wins the sword fight, and eventually, the treasure!
You can also watch my segment from last summer when I took you through all the royal fun at Opryland:
Which looks like your favorite event?