This post may contain affiliate links, which means we may receive a small commission when you make a purchase at NO additional cost to you. Thank you for supporting our site in this way!
With the holiday weekend coming up, I've created some easy dairy free dessert recipes to make with all the summer fruits that are plentiful these days.
And when produce is plentiful, that also means it's affordable, especially when you find it at ALDI. Just check out some of the prices I found on my recent trip:
It's a good thing too, because with temperatures rising, not a day goes by where my kids don't want a sweet treat. But with food allergies a looming concern, I have an easy dairy free dessert receipe for you to try.
And even if you and your family don't deal with food allergies, the truth is, no-one wants a dessert with a lot of dairy in it that can spoil in the hot sun during a backyard celebration. So I discovered this one ingredient dairy-free dessert.
Yes, you heard me: ONE INGREDIENT.
So what is this modern miracle? Dairy Free Frozen Banana Ice Cream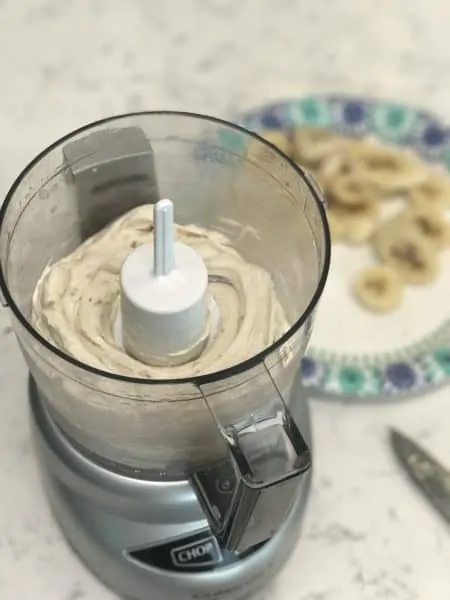 As you'll see in the post above, once you learn the basic method, you can make a myriad of variations of this summer treat.
You can transform this easy dairy-free dessert simply by adding anything from frozen berries to BerryHill Hazelnut Spread.
But the easy dairy free dessert recipes don't stop there.
Disclosure: I partnered with ALDI to come up with these easy dairy free dessert recipes since I love helping you all eat healthy AND save money! All opinions are my own – I hope you and your family love the ideas!
Here are a few more ideas to keep cool and dairy free this summer:
The key to the smoothie bowls is to make your favorite smoothie, but make it thicker by reducing the liquid in the recipe or by adding more ice. Then, instead of pouring it into a glass, pour it into a bowl and add your favorite toppings, such as:
Simply Nature Golden Roasted Flax Seeds or Chia Seeds
Dried Cranberries
Southern Grove California Raising
live Gfree Gluten Free Granola (I am partial to the cranberry cashew honey)
Chopped fresh fruit
Southern Grove chopped walnuts or slivered almonds
You'll find all the toppings mentioned above at ALDI. In fact, ALDI has food to fit any shopper's lifestyle. I'd even go so far as to say that making shopping easy and affordable is their thing. From picky eaters to special diets, ALDI has all the ingredients for that perfect summer spread without breaking the bank.
For example, the ALDI liveGfree line offers gluten-free items ranging from snacks to granola bars, baking mixes, bread, pastas and even frozen meals. ALDI's SimplyNature line features nearly 200 everyday products, ranging from cereal to salsa. All SimplyNature products are free of 125 artificial ingredients and are either organic or verified by the Non-GMO Project.
If you're looking for even more healthy summer recipes, or recipes perfect for your 4th of July celebration, you'll find those at aldi.us too. In addition to recipes, you can also take advantage of resources like meal plans, tips, videos and eating guides at aldi.us.
For more fun information and tips, "Like" ALDI USA on Facebook and follow ALDI.USA on Instagram and Twitter.
And, if you're like me and want to share your own recipes, photos, tips, and tricks, connect using the hashtag #ALDIgram.
I've only just started discovering how far I can stretch my food budget at ALDI…along with all the fabulous dairy free dessert recipes I can create from the bounty of summer fruits I find there. If you have your own ideas, I'd love for you to share them in the comments below, along with your favorite ALDI finds.
Watch my TV segment in its entirety below:
Having trouble watching the segment above? Click to watch the Talk of the Town segment in your browser.