This post may contain affiliate links, which means we may receive a small commission when you make a purchase at NO additional cost to you. Thank you for supporting our site in this way!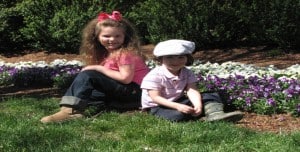 I took most of Easter weekend off from being on the computer to just spend some focused time with my family (it's amazing what unplugging can do!). We had a fabulous time at all the Easter activities around town on Saturday and then focused on the true reason for our Salvation on Sunday.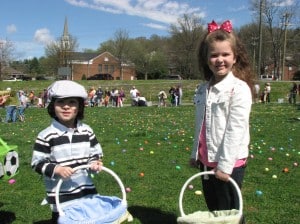 I promise to have some pictures loaded soon, but in the meantime, I HAD to share some of my kids' quotes this weekend that made me both chuckle and reflect all at the same time:
When asked, "What's your favorite thing about Easter:
B: "That we get to live with Jesus and He's all around"
K: "That Jesus saved us"
When asked, "Why do we celebrate Easter" while making Resurrection Buns yesterday (I'll share the video later):
B: "Because Jesus died and 'roasted' from the dead"
I'm glad there was no roasting around our house this weekend!