This post may contain affiliate links, which means we may receive a small commission when you make a purchase at NO additional cost to you. Thank you for supporting our site in this way!
I'm sharing some last-minute Valentine's Day gift finds on Amazon. (and even a few tips to shop local and make homemade).
I'm mostly sharing last minute Valentine's gifts for her, but I also have tips for the men and teens in your life too.
Last Minute Valentine's Day Gifts on Amazon
Must-Have Small Kitchen Gadgets
Small appliances aren't bad to buy for Valentine's Day if they solve a specific need. Here are a few that I can't live without now:
If you're a fan of baking shows (like my favorite, The British Baking Show), you know bakers always recommend weighing your ingredients instead of measuring them. Now you can do it all in one gadget with this mixing bowl that also measures.
My immersion blender and milk frother recently broke, so I took the opportunity to purchase this multi-purpose hand blender that comes with a whisk and frother attachment. This is great for the cook in your family, someone that wants to make fancy coffee at home or even a teen that needs to blend their protein shakes.
If you want to level up the gift, you can even add your loved one's favorite coffee or tea.
This Blender Bottle was a HUGE hit with my teenage son. He wanted a blender bottle to take for his workouts, but needed a place to put his protein powder. This shaker bottle takes care of both in one.
The "IT" Purse of the Season
This is the "IT" purse I saw every woman carrying in NYC this winter. There are several versions on Amazon, but the one you want has gold chain detailing on the strap and a small pouch on the front for your phone.
Think "Stocking stuffers" but for Valentine's Day
It's great to have a few little gifts on hand. These are fun to have in your car in case someone gives you a gift you weren't expecting. They're also great for teen and tween girls.
– E.L.F. Monochromatic multi stick
Skip the Bouquet
Opt for a potted plant instead of a bouquet. Not only will it last longer, it will remind the recipient of you throughout the year and not just during February.
You can get a live Chinese evergreen on Amazon in a cute pot in time for Valentine's Day
Believe it or not, you can actually order live plants from Amazon! Or, go to your local Trader Joe's and ask for "Simple Care Foliage". I found some for under $10 and they promise they are hard to kill.
Make Something Homemade
When in doubt, make something homemade. These are some of my favorite gifts from over the years:
– Affirmation jar
– Blow up a photo you took on your phone, get a free 8×10 from Walgreens and get a frame from Michaels for 40% off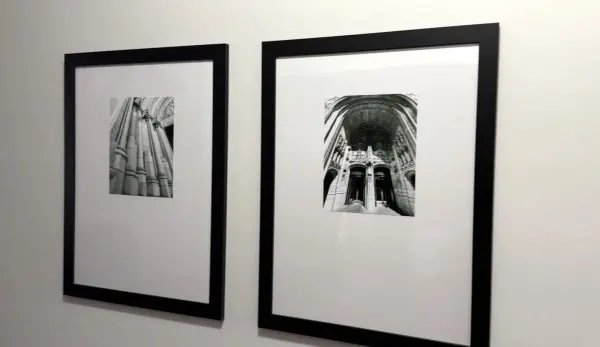 – Don't forget I have free printable "love" coupons you can print and fill out for those you love too!
Have a Happy Valentine's Day!
I originally shared this segment on Talk of the Town on February 10, 2023. Watch my other Talk of the Town TV segments too.