This post may contain affiliate links, which means we may receive a small commission when you make a purchase at NO additional cost to you. Thank you for supporting our site in this way!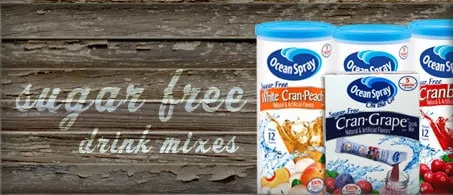 I can't tell you how excited I was to replenish my stock of tortilla chips tonight thanks to the Publix Penny Item!
I did find an unadvertised deal that I wanted to share. When I went into my Publix tonight, I found a Summer Savings magazine on the turnstile where they keep the circulars when you first walk in. In it, there's a BOGO FREE coupon for the new Ocean Spray Sugar Free Drink Mixes (similar to Crystal Light). It's also on sale for $2.00 at Publix through 7/8, which means you can get each canister for $1 each!
We don't drink much besides lemonade or water at our house, so this is an exciting deal for us, considering they're normally $4 a piece.
Let me know if you've seen any other deals worth mentioning this week!