It's Friday, but not everyone is feeling it…
The Daily Dash: April 8 2016 {#RidiculousFaith}
IN THE NEWS:
* Calls for British PM to resign
* 2 dead in Texas Air Force Base murder/suicide
* Pope speaks out on love, sex and divorce
* American Idol ends with a cliffhanger
IN MY LIFE:
* Last night we all watched as American Idol ended its run and were beyond proud to see several friends on stage, but specifically proud of Colton Dixon's performance at the piano of his own song, "Through it all" (particularly impressive when so many of the other idol performers were singing covers). But interesting that Ryan Seacrest signed off with "goodbye…for now…". Anyone else believe Idol will be back? Yeah, me too.
Unfortunately, today my son is home sick. He sweetly offered to bring something from school to a classmate who went home sick, and then this morning he woke up with a fever…but it seems to be going around the classroom – even his teacher is home sick.
It's too bad because today was his school awards ceremony where he was going to be honored for being on the honor roll and I'm getting ready to head to my daughter's school awards ceremony because she made it on the President's List this term. That being said, we've had a rough couple days around here – lots of whining, moping and words being seasoned with salt instead of sugar. In parenting terms, that's meant putting my own agenda aside and having some difficult discussions and disciplinary actions with the kids. Just because they're getting older doesn't mean those times are any easier! Still, amidst it all, we remind each other that it's because of and out of love that we do what we do.
There have also been a lot of book and media releases this week, but I wanted to make sure you didn't miss my friend Shelene Bryan's book, Ridiculous Faith, that came out last week. Not only is she an amazing, loving person, but she seeks Jesus daily better than almost anyone I know. And I mean the real Jesus – the one we're supposed to be looking for in each other and people we don't even know yet – not just the one written about in the pages of the Bible. Go pick up this book and if you haven't read "Love, Skip, Jump" yet either, grab that while you're at it.
And finally, I'll be doing a book signing of my own for Raising Uncommon Kids at the Vanderbilt Barnes & Noble this Sunday from 2-4, so I hope to see many of you there!
RAISING UNCOMMON KIDS
Remember, you can visit http://RaisingUncommonKids.com for links on where to purchase my new book
(And if you purchase the book and love it, it would mean the world to me if you would leave a review on those sites as well.)
Another way you can help is by helping to spread the word (by word of mouth and social media). I have several sample tweets, FB messages and images like the one below for you to share at http://bit.ly/RUKShare
Stay in the know on the go:
Subscribe to my YouTube Channel: http://bit.ly/1g5VA3T
Join in the conversation on Facebook: http://www.facebook.com/SamiCone
Tweet with me: http://www.twitter.com/TheSamiCone
Watch my story unfold on Instagram: http://instagram.com/TheSamiCone
Follow me on Pinterest:http://www.pinterest.com/SamiCone
Don't want to miss even one day of the Daily Dash? Catch up on all of my Daily Dash videos and subscribe to my YouTube channel…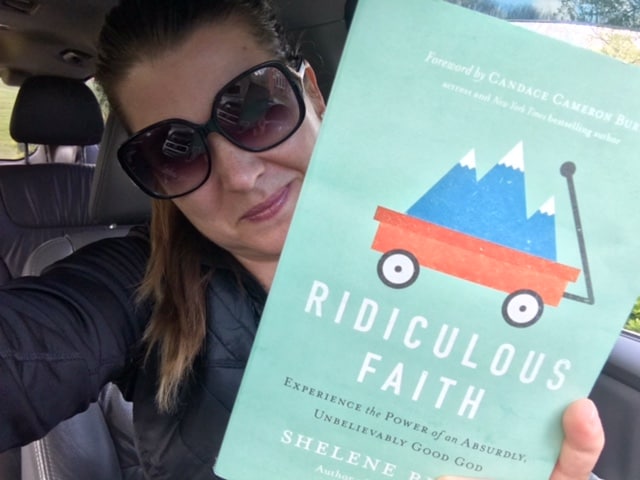 You'll also want to listen to my Family Money Minute radio posts to get any of the savings goodness you may have missed!
Hope you make it a great day!