We are fulfilling part of our daughter's 13th birthday wish today…

The Daily Dash: August 10, 2017 {The 13th Birthday Room Remodel @AtHomeStores}  
IN THE NEWS:
* David Letterman to return to TV with a Netflix show next year
* North Korea "seriously considering" air strike on Guam, we are more than 6000 US active military are stationed
* FBI raids house of former Trump campaign chair
* MLB players to express themselves with nicknames on the back of their jerseys during players weekend August 25-27
IN THE WORD:
If there were never any clouds in our lives, we would have no faith ~ Oswald Chambers
IN MY LIFE
While I was forced to be productive yesterday morning, and accomplished everything I needed to you on a tight timeline, it did not afford me the time I needed to get my Daily Dash filmed, so I apologize. Then last night, both my son & I had really bad headaches, so it wasn't stellar evening for us either. The good news is we are back on track for today and have already been to counseling, so things are looking up!
The other good news the thrills my husband is that our counselors office is located just down the road from one of his favorite places, AtHome. Part of our daughter's birthday present was to redo her room now that she is a teenager. She is going for a modern white theme, so where's the first place we wanted to go? You guessed it: AtHome.
I will make sure to update you with photos and videos of what we eventually find for her room, but you know dad and I have to scope it out first before we let her loose in here 😉
Stay in the know on the go:
Subscribe to my YouTube Channel: http://bit.ly/1g5VA3T
Join in the conversation on Facebook: http://www.facebook.com/SamiCone
Tweet with me: http://www.twitter.com/TheSamiCone
Watch my story unfold on Instagram: http://instagram.com/TheSamiCone
Follow me on Pinterest: http://www.pinterest.com/SamiCone
Read my book, Raising Uncommon Kids: http://RaisingUncommonKids.com
Share the book on social media: http://bit.ly/RUKShare
Focus on the Family interview: http://bit.ly/RUKfocus
Don't want to miss even one day of the Daily Dash? Catch up on all of my Daily Dash videos and subscribe to my YouTube channel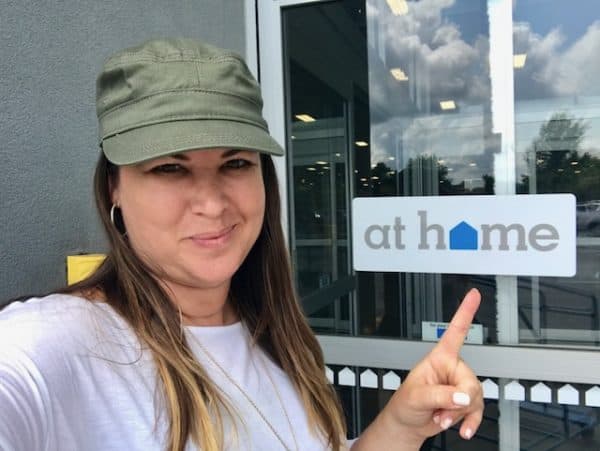 Hope you make it a great day!