We've been waiting years for this moment…

The Daily Dash: February 9, 2018 {#Olympics #OpeningCeremonies & Minnie Helping Hearts DVD}
IN THE NEWS:
* UNC beat Duke in epic game at Chapel Hill
* Winter Olympics opening ceremony is tonight!
IN THE WORD:
God never speaks to us in dramatic ways, but in ways that are easy to misunderstand – Oswald Chambers
IN MY LIFE:
It's one of the greatest sports days ever: not only did my Tar Heels squeak out a victory over Duke at home last night, tonight is the opening ceremonies for the 2018 Winter Olympics! While we most likely won't be inviting people into our home since some of the Cones are still getting over sickness, I am planning an international appetizer spread to celebrate the big night. I also found an old photo album from when I worked at the 1996 Summer Olympic Games in Atlanta, so I might have to start sharing some of those over the next couple weeks as well 😃
I also wanted to share that Disney's Minnie Helping Hearts is now available on DVD. When I was first offered a review copy, I turned them down since my kids (unfortunately) have grown out of their Disney Junior days. However, when I reflected further and remembered what a big help it was for me as a mom to have an entire DVD of their favorite Disney Junior shows that were not only fun for me to watch as well, but taught my kids great lessons, I agreed to review the DVD. Plus, with Valentine's Day just around the corner, I thought many of you might be looking for that perfect gift for the Minnie-lover in your life.
Even if you don't pick up a copy of Minnie Helping Hearts on DVD (though I would highly recommend it), you can print out these free activity pages: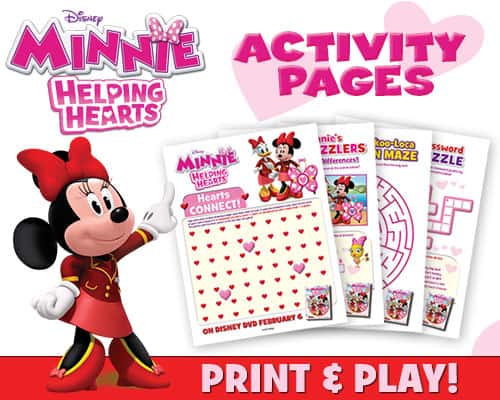 Have a great weekend!
Stay in the know on the go:
Subscribe to my YouTube Channel: http://bit.ly/1g5VA3T
Join in the conversation on Facebook: http://www.facebook.com/SamiCone
Tweet with me: http://www.twitter.com/TheSamiCone
Watch my story unfold on Instagram: http://instagram.com/TheSamiCone
Follow me on Pinterest: http://www.pinterest.com/SamiCone
Read my book, Raising Uncommon Kids: http://RaisingUncommonKids.com
Share the book on social media: http://bit.ly/RUKShare
Focus on the Family interview: http://bit.ly/RUKfocus
Don't want to miss even one day of the Daily Dash? Catch up on all of my Daily Dash videos and subscribe to my YouTube channel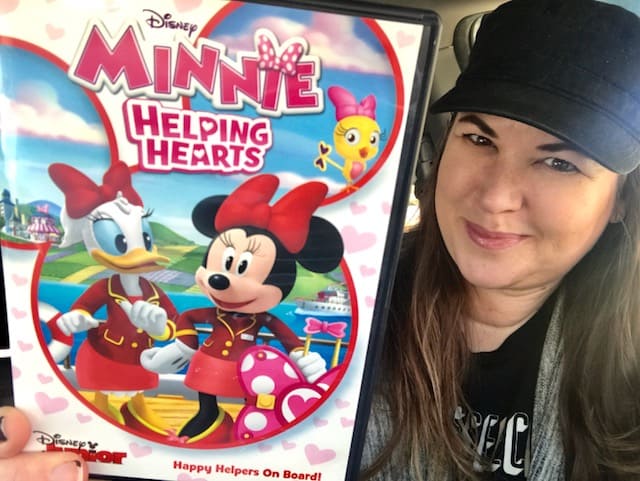 Hope you make it a great day!