I'm sporting another new hairdo for you…

The Daily Dash: January 6 2016 {Oil Scalp Treatment}
IN THE NEWS:
* Amy Schumer front row for President's announcement
* El Niño floods LA
* Armed protests in Oregon
* CES opens in Vegas today
IN MY LIFE:
* Kids go back to school today, so I was a little bit of a rough start to the morning for them to wake up early again. But they are joining us on the healthy eating front, so I'm proud to say there were lots of colors represented in the lunchbox today.
While in East Tennessee last week, I picked up some Borage oil to try to help my scalp and last night I slept with it in my hair after my detox bath. Only time will tell if it actually makes a difference 🙂
Stay in the know on the go:
Subscribe to my YouTube Channel: http://bit.ly/1g5VA3T
Join in the conversation on Facebook: http://www.facebook.com/SamiCone
Tweet with me: http://www.twitter.com/TheSamiCone
Watch my story unfold on Instagram: http://instagram.com/TheSamiCone
Follow me on Pinterest:http://www.pinterest.com/SamiCone
Don't want to miss even one day of the Daily Dash? Catch up on all of my Daily Dash videos and subscribe to my YouTube channel…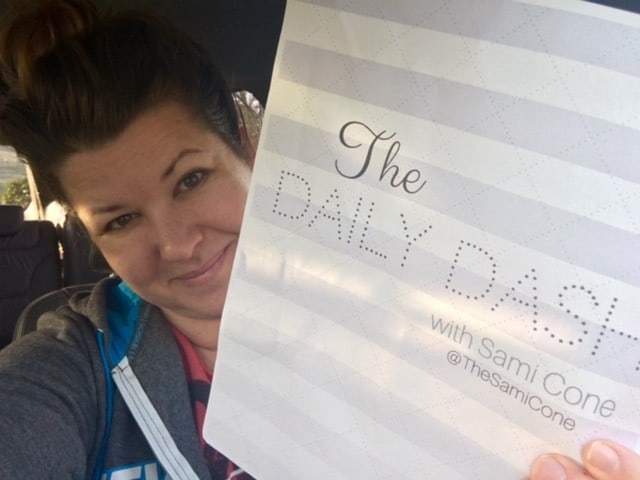 You'll also want to listen to my Family Money Minute radio posts to get any of the savings goodness you may have missed!
Hope you make it a great day!