We made it home safely last night and now it's back to baby talk…

The Daily Dash: July 12, 2017 {Back to @BabywiseLife}rs
IN THE NEWS:
* Red Cross medical director kills girlfriend, infant son, dog in apparent Las Vegas murder-suicide
* Amazon Prime Day beats record – sales up over 60%
* Federer wins 100th match at Wimbledon to advance to the semi-finals. Murray was beat by American Sam Querry & Djokovic resigned due to injury, leaving Federer as the only top seeded player left in the draw.
IN THE WORD:
All your fretting and worrying is caused by planning without God ~ Oswald Chambers
IN MY LIFE
The heat proved to be too much for us yesterday, so after trying to cool down on a water ride and eating lunch, we decided to head home from Dollywood.
It's always slow getting back into the swing of things after a break, but it's back to work at Babywise.Life today. If you are expecting – or know someone who is – then you'll definitely want to enter the new giveaway that just went live today: a $500 gift card for buybuy Baby! http://bit.ly/WinBabywise
I'm proud to lend my skills over as Managing Editor at Babywise.Life and encourage you to check it out as a resource if you haven't had a chance to yet. You may be familiar with the best-selling infant sleep book, and that serves as a resource for the site, but you'll also find so many more resources there that are especially helpful for young and/or new parents. Hope you'll check us out!
Stay in the know on the go:
Subscribe to my YouTube Channel: http://bit.ly/1g5VA3T
Join in the conversation on Facebook: http://www.facebook.com/SamiCone
Tweet with me: http://www.twitter.com/TheSamiCone
Watch my story unfold on Instagram: http://instagram.com/TheSamiCone
Follow me on Pinterest: http://www.pinterest.com/SamiCone
Read my book, Raising Uncommon Kids: http://RaisingUncommonKids.com
Share the book on social media: http://bit.ly/RUKShare
Focus on the Family interview: http://bit.ly/RUKfocus
Don't want to miss even one day of the Daily Dash? Catch up on all of my Daily Dash videos and subscribe to my YouTube channel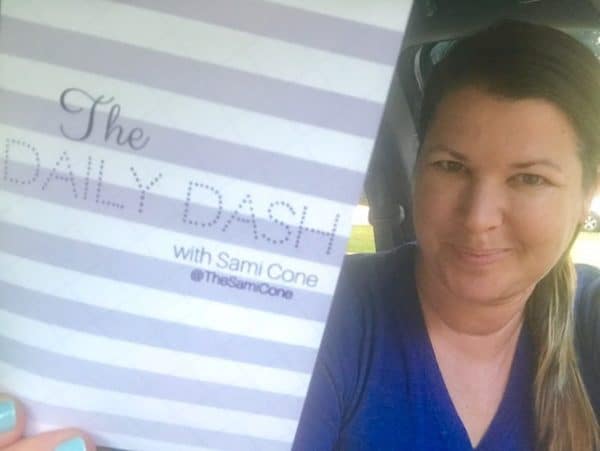 You'll also want to listen to my Family Money Minute radio posts to get any of the savings goodness you may have missed!
Hope you make it a great day!