This post may contain affiliate links, which means we may receive a small commission when you make a purchase at NO additional cost to you. Thank you for supporting our site in this way!
Free Tea Friday at Starbucks: try a tall Teavana Shaken Ice Tea Infusion on July 14th from 1-2pm!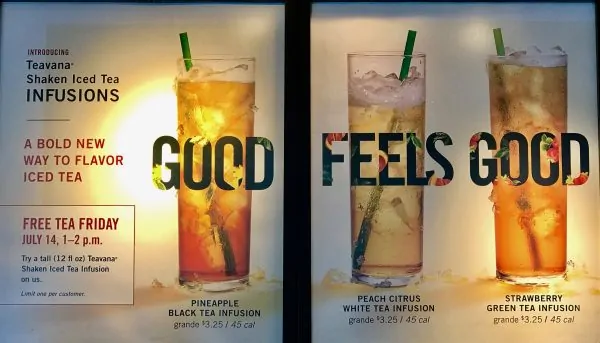 Between 1-2 pm on July 14th, you can get a free tall Teavana Shaken Iced tea Infusion at your local Starbucks.
Don't forget, if you're looking for a good deal any other day at Starbucks, you can get an Iced Grande Coffee for only $1.95 and you can add syrup for free. Couple that with Free WiFi for everyone and you can't beat the value!