We're snowed in this morning; fitting for a trip to see the Titanic…

The Daily Dash: March 15, 2017 {@TitanicUSA #PigeonForge #DreamMoreResort}
IN THE WORLD:
* Trump's 2005 tax return leaked
* Fed likely to raise interest rates
* Winter Storm Stella leaves thousands stranded and without power
IN THE WORD:
This Week's Verse: Colossians 3:13
Bear with each other and forgive one another if any of you has a grievance against someone. Forgive as the Lord forgave you.
Yielding to Jesus will break every kind of slavery in any person's life ~ Oswald Chambers
IN MY LIFE
I had an amazing evening with the ladies of Celebration Church last night; I couldn't believe the turnout considering the snow and weather! I realize we're not in the NorthEast, but the snow is so bad that people aren't able to get up the hill to get out of our hotel! So I guess we're staying put for a bit this morning.
Hopefully we'll get out soon because we are headed to Pigeon Forge today! We're staying at the beautiful Dollywood's DreamMore Resort for two nights in advance of their season re-opening on Friday. But today we're specifically visiting the Titanic Museum in Pigeon Forge. It's the one attraction the kids ALWAYS ask to go to each time we're in the area, and we haven't had the time the last couple trips, so I'm excited they've invited us to visit and we get to make that happen today.
Nail Polish of the Week:
Still wearing my fave WEEKEND GETAWAY. Check out all the Butter LONDON colors here: http://bit.ly/ButLon
Stay in the know on the go:
Subscribe to my YouTube Channel: http://bit.ly/1g5VA3T
Join in the conversation on Facebook: http://www.facebook.com/SamiCone
Tweet with me: http://www.twitter.com/TheSamiCone
Watch my story unfold on Instagram: http://instagram.com/TheSamiCone
Follow me on Pinterest: http://www.pinterest.com/SamiCone
Read my book, Raising Uncommon Kids: http://RaisingUncommonKids.com
Share the book on social media: http://bit.ly/RUKShare
Focus on the Family interview: http://bit.ly/RUKfocus
Don't want to miss even one day of the Daily Dash? Catch up on all of my Daily Dash videos and subscribe to my YouTube channel…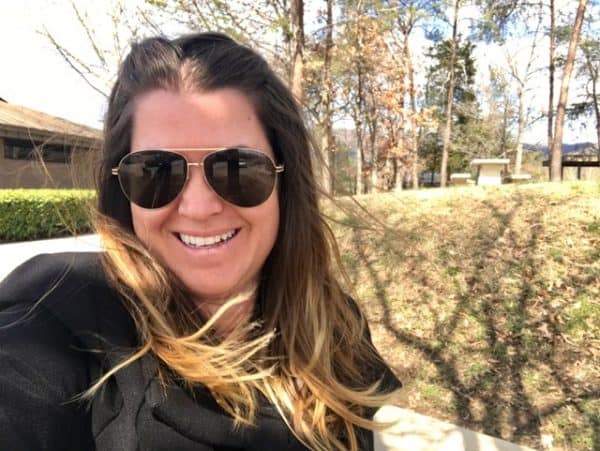 You'll also want to listen to my Family Money Minute radio posts to get any of the savings goodness you may have missed!
Hope you make it a great day!