My kids are weighing in on some new books that are about to be released…

The Daily Dash: March 21, 2018 {New Tween & #TeenFiction from @DisneyHyperion} 
IN THE NEWS:
* Austin bombing suspect dead
* Disney World removes brides from auction block in Pirates of the Caribbean ride
* World Down Syndrome Day
IN THE WORD:
Showing no concern for the uncertainties that lie ahead is the secret of walking with Jesus. – Oswald Chambers
IN MY LIFE:
We escaped tornadoes two days ago and snow last night, and although it's a beautifully sunny day here in Nashville, there's still a definite chill in the air…which is fine with me, but unwelcomed by many who are still anxiously awaiting the arrival of spring.
There are also two new books I wanted to share with you today that were sent to me (& my kids) by (Disney) Hyperion to review:
Captain Superlative releases May 8, 2018 and is aimed at ages 8-12. Said to be "The Fault in Our Stars" meets "Wonder" in this contemporary middle grade debut, it did not capture my 12 or 13 year old the way the former two books did. However, it shares a great message through Captain Superlative, who has a unique ability to bring out the best in others through her charismatic spirit and unbeatable optimism, inspiring others to take positive action and not let life's challenges prevent them from living courageously.
You can find it online here (affiliate link): https://www.savings.com/z/git3
Picture Us in The Light releases April 10, 2018 and is targeted to teens 14 and up. Written by best-selling author Kelly Loy Gilbert, this tale is told through the eyes of 18 year old Danny Cheng who explores his identity through the lens of his art. My 13 year old only made it through 77 pages of the 361 page book, saying it was decent, but started slow and was hard to keep up with.
You can find it online here (affiliate link): https://www.savings.com/z/gitu
Plus, through 3/21, you can save $5 on any two books online at Barnes & Noble with code SPRING.
Stay in the know on the go:
Subscribe to my YouTube Channel: http://bit.ly/1g5VA3T
Join in the conversation on Facebook: http://www.facebook.com/SamiCone
Tweet with me: http://www.twitter.com/TheSamiCone
Watch my story unfold on Instagram: http://instagram.com/TheSamiCone
Follow me on Pinterest: http://www.pinterest.com/SamiCone
Read my book, Raising Uncommon Kids: http://RaisingUncommonKids.com
Share the book on social media: http://bit.ly/RUKShare
Focus on the Family interview: http://bit.ly/RUKfocus
Don't want to miss even one day of the Daily Dash? Catch up on all of my Daily Dash videos and subscribe to my YouTube channel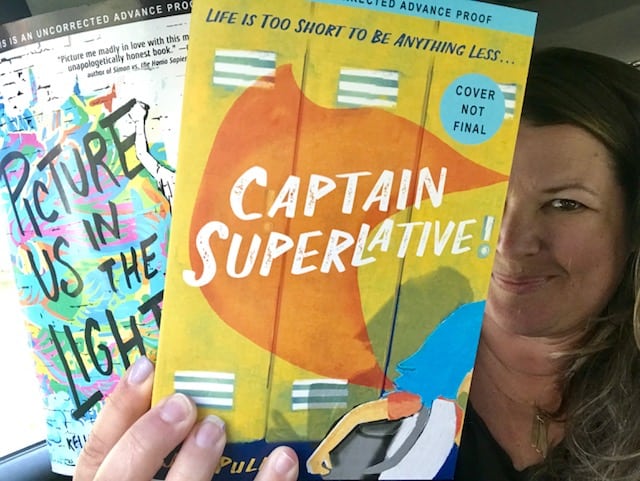 Hope you make it a great day!