This post may contain affiliate links, which means we may receive a small commission when you make a purchase at NO additional cost to you. Thank you for supporting our site in this way!
Some people dream about magic; Jody Dreyer has lived it.
Jody (or Jody Jean as she affectionately became known as in college) spent three decades working with the Walt Disney company…if you can call it work.
But in a recent conversation, she was also quick to share that happily ever after can start today and the magic really isn't magic either: it's about the people.
Walt Disney always said,
"You can dream create and design the most wonderful place in the world, but it takes people to make the dream a reality."
And when it comes to people, Jody has worked with just about all of them over her tenure with Disney: starting in the college program and culminating as a member of Disney's senior corporate staff (though she still speaks on behalf of the company and frequently shares lessons learned with all who will listen).
"I learned different things from each of those positions and I was influenced by different circumstances."
While it was her coveted role as an Ambassador to represent the cast that changed her and fueled her desire to continue with the organization, it was always because of the people she met along the way.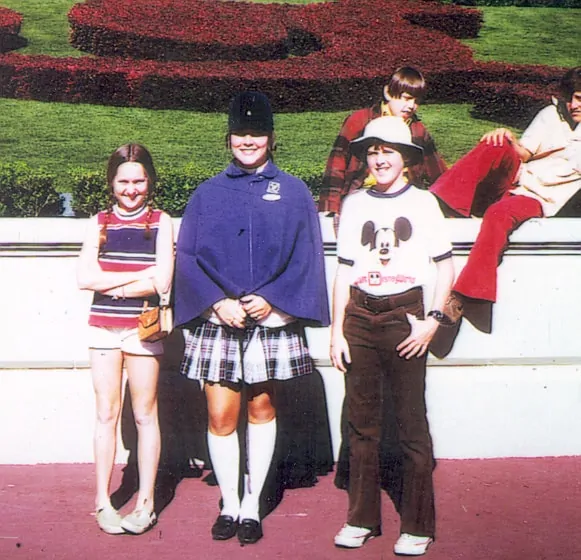 But when I pressed her about what role stood out the most (which is kind of like asking a parent to pick their favorite child), she credited the family vacations she took as a child – "even more than working there" – because it put her on the trajectory to her 30 years of Disney magic.
What You Will Find Within the Pages of Beyond the Castle
I'll admit, I first agreed to review the book because of the pretty purple cover with the castle on it and the hope that it would give me a unique look behind the scenes of the Disney I've grown to love over the past forty years…and it did that. But it did so much more.
It turns out the book morphed a bit even as Jody wrote it. While it started very Disney, it became hard for her to separate out the faith and family story.
"The more I got into the book, the more we felt it needed to be true to the story." As such, true Disney fans will find the history and insights they hope for, but the bonus I discovered was an authenticity and encouragement for my own life, especially as a woman of faith.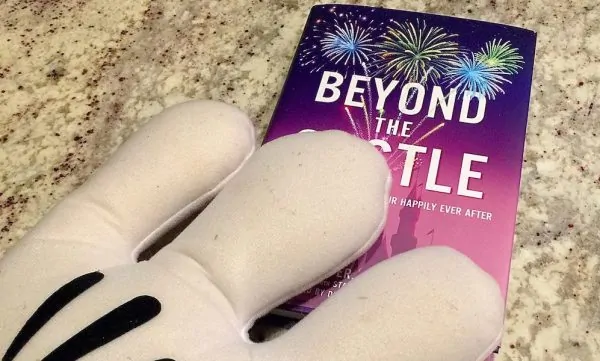 When I asked Dreyer about whether or not she ever felt any conflict over the years as a Christian working at Disney, she chuckled and responded with the following:
"It's SO fascinating to me – it's really just living your life. We're out in the community and it's part of who you are and you can't separate it. People often ask, 'Wasn't it hard to be that kind of person at work?' and I'd just say, 'Well, that's who I am.' It comes down to the people: We all believe different things, respected each other and worked together towards a common goal.

I never had to compromise. Did we ever disagree on the best way to do things? Absolutely, but you bring to those discussions and decisions who you were. Disney very much applauded different people and different ideas. I never felt like I had to hide who I was and on the flip side, I was always learning about different people and their points of view. We're all a part of this story at work: it takes a lot of characters…some are in your fab 5 – others you appreciate, but aren't as close to."
So what exactly is it that makes Disney so magical? If you haven't figured out the answer yet, allow Jody to answer it for you definitively: "it was always the people". Does that steal the magic? Of course not. It simply reminds me that I can be a part of the magic, even in my everyday life. In fact, Jody so encouraged me with this:
"Go for it – get in line – do it – don't sit back and watch life"
Disney is made up of people just like you and me; there are people that are just like us and anyone can use these principles. It is attainable.
Happily Ever After can start today, but it's hard work on one hand and an attitude on the other: that's true of Disney….for there to be a laugh, there has to be a tear; the sunshine is brighter through the darkest clouds.
To read more of Jody Jean's story for yourself, pick up a copy of her book, Beyond the Castle. I highly recommend it.
***
Disclosure: All images were provided by Jody Jean Dreyer. I was provided a copy of the book to review, but all opinions are my own. I also asked to interview Jody Dreyer and the above represents outtakes from that conversation. The links to her book are affiliate links, which means that if you click on them and ultimately make a purchase, I will make a (very) small commission. Thank you for helping to support my site and my family in this way.