My son and I are crossing something off of our bucket lists…

The Daily Dash: March 24, 2017 {#MemphisBound #UNC #SweetSixteen}
IN THE WORLD:
* New healthcare vote delayed
* Fireworks set 64 cars on fire in parking lot
* Don't feed the ducks
* Xavier upsets Arizona to advance to Elite 8
IN THE WORD:
This Week's Verse: Colossians 3:14
And over all these virtues put on love, which binds them all together in perfect unity.
For many of us, walking in the light means walking according to the standard we have set up for another person. ~ Oswald Chambers
IN MY LIFE
It's a busy but fun day for us today!
First, I'll be sharing some unconventional birthday party ideas live on Talk of the Town this morning (you can find all the details here if you don't live in Nashville or can't watch the segment: http://bit.ly/UnBPi), including how we pulled off a limo right around town with All Stars Limousines for my son's 11th birthday.
Then, as soon as the show is done, we're off to Memphis to watch UNC play in the Sweet Sixteen! I graduated with my Master's Degree from UNC almost 20 years ago and I've never been able to go to a March Madness game…until now. It's going to be such a special treat to share it with my son.
Nail Polish of the Week:
I tried going blue in honor of UNC this week, but GREEN FAIRY was the closest I had. Still, it's light and springlike! Check out all the Butter LONDON colors here: http://bit.ly/ButLon
Stay in the know on the go:
Subscribe to my YouTube Channel: http://bit.ly/1g5VA3T
Join in the conversation on Facebook: http://www.facebook.com/SamiCone
Tweet with me: http://www.twitter.com/TheSamiCone
Watch my story unfold on Instagram: http://instagram.com/TheSamiCone
Follow me on Pinterest: http://www.pinterest.com/SamiCone
Read my book, Raising Uncommon Kids: http://RaisingUncommonKids.com
Share the book on social media: http://bit.ly/RUKShare
Focus on the Family interview: http://bit.ly/RUKfocus
Don't want to miss even one day of the Daily Dash? Catch up on all of my Daily Dash videos and subscribe to my YouTube channel…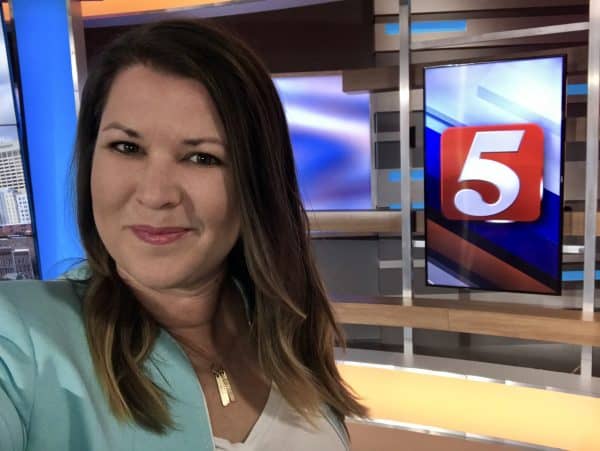 You'll also want to listen to my Family Money Minute radio posts to get any of the savings goodness you may have missed!
Hope you make it a great day!