In today's Daily Dash video, October 1 2015, A sweet time with my son this morning, including late night & early morning texts with his teachers…
The Daily Dash: October 1 2015 {Moms & Muffins, Common Core & ORGANize}
IN THE NEWS:
* Tropical Storm Joaquin dumping rain on East Coast and supposed to turn into hurricane later today
* 6000 more documents from Hillary Clinton's email said to be released
* Merchants need to start supporting chip credit cards
IN MY LIFE:
* I'm not "that mom", but I found myself texting my son's teachers late last night and early this morning about not only the amount of homework he's been having to do each night, but also the weight of his backpack and the things he's being asked to do in his homework. I haven't had to familiarize myself with Common Core to this point, but now it looks like I'm going to have to educate myself.
I got to attend "Moms & Muffins" at his school already today and I'm off to teach at Lipscomb now, hearing the rest of my student's persuasive speeches. I just signed up to be an organ donor at ORGANize.org as a result of their speeches and can't wait to be inspired further today!
Stay in the know on the go:
Subscribe to my YouTube Channel: http://bit.ly/1g5VA3T
Join in the conversation on Facebook: http://www.facebook.com/SamiCone
Tweet with me: http://www.twitter.com/TheSamiCone
Watch my story unfold on Instagram: http://instagram.com/TheSamiCone
Follow me on Pinterest:http://www.pinterest.com/SamiCone
Don't want to miss even one day of the Daily Dash? Catch up on all of my Daily Dash videos and subscribe to my YouTube channel…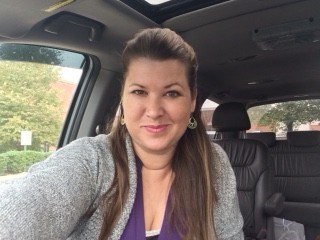 You'll also want to listen to my Family Money Minute radio posts to get any of the savings goodness you may have missed!
Hope you make it a great day!