This post may contain affiliate links, which means we may receive a small commission when you make a purchase at NO additional cost to you. Thank you for supporting our site in this way!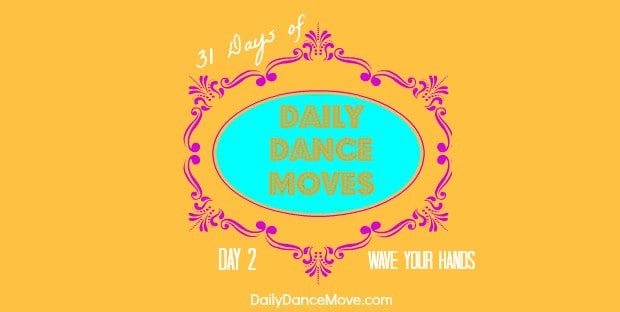 It's Day 2 in my 31 Days of Daily Dance Moves and I'm teaching you how to wave your hands in the air (and wave 'em like you just don't care!).
You don't even really have to move your feet on this one – just have fun with your arms (and your face…your face should always look like it's having fun.)
This is an especially good move if one of those 80's favorites is being played at a wedding this weekend 😉
Check back at DailyDanceMove.com every day for a new dance move or subscribe via email in my right hand column so you don't miss any daily dance moves!