This post may contain affiliate links, which means we may receive a small commission when you make a purchase at NO additional cost to you. Thank you for supporting our site in this way!
As if we don't have a hard enough finding something to wear when we look in our closet each day, that dilemma seems to magnify once the holidays hit. But have no fear, I've enlisted some of my favorite experts to help us rethink our holiday dress code.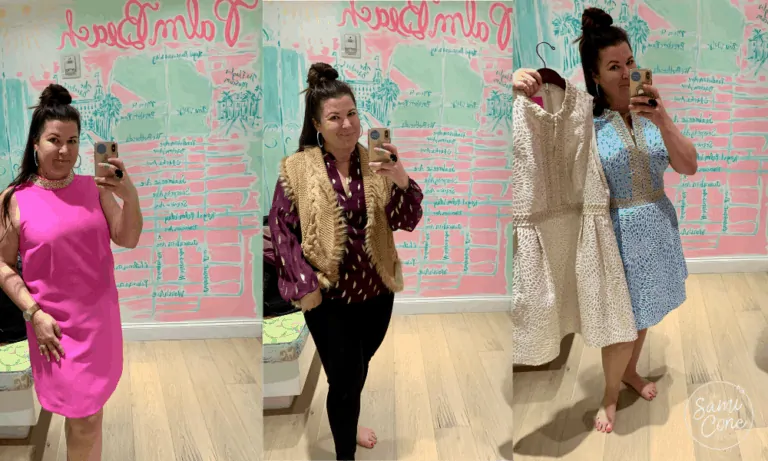 Lilly Pulitzer Holiday Looks
Missy King & Kimberleigh Hines from Lilly Pulizter at the Mall at Green Hills joined me on the show to walk through four different ways to dress for the holidays:
Social
Every Day
Resortwear
Athleisure
In this segment, we look at four different ways to wear Lilly Pulitzer for the holidays. Whether you want to buy the whole outfit or just get new inspiration for your own closet, I'm confident we'll help you look great for this holiday season.
My Love for Lilly Pulitzer
As you know, Lilly Pulitzer dresses me for my show each month and we have a long history with the brand. Not only did we move to Nashville from Palm Beach (where Lilly got her start), but it's one of the few clothing brands my husband and I agree on because it mixes the bright fun prints that I love with the timeless style he appreciates.
But I've also come to find Lilly Pulitzer to be misunderstood, with people thinking it's out of their budget or difficult to wear. I'd like to challenge both of those thoughts.
When you watch the segment, you'll not only find the classic prints and bright colors we've all come to know and love about Lilly, but you'll also discover neutrals, velvet, suede, and yes, even classic black options in everything from athleisure to evening wear.
Lilly Pulitzer at the Mall at Green Hills is a sponsor of The Sami Cone Show. This segment stemmed from me finding SO many great options for my holiday show, but you don't have to have a TV show to get celebrity treatment from my friends at Lilly. Visit anytime for your personalized styling session.
Shop My Lilly Look from the Show
Even though I loved so many of the Lilly Pulitzer holiday outfits I tried on, I decided to wear these amazing pieces on the show: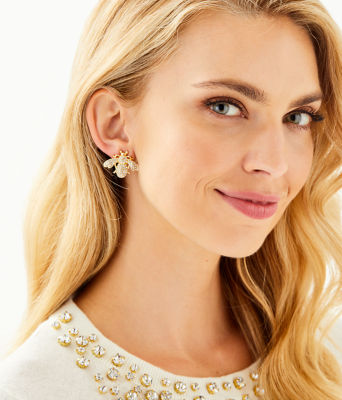 This ensemble came together perfectly for my holiday show!
Watch the full segment: