This post may contain affiliate links, which means we may receive a small commission when you make a purchase at NO additional cost to you. Thank you for supporting our site in this way!
The spring always brings back-to-back celebrations: Mother's Day, Father's Day, and Graduation. And while this year is no different in that aspect, just about everything else is, including how we celebrate. So for this year's Moms, Dads & Grads Gift Guide, I'm sharing some of my favorite gifts I've given and received, as well as some new items that you can still send in time for the special day.
Just because you might not be able to be with your loved one on a holiday doesn't mean the celebration should stop. In fact, we need to think creatively this year of how we can make it even more special. That's exactly why I've put special thought into this year's gift suggestions for moms, dads, and grads.
Updated Gift Guide for Moms, Dads & Grads
Great Gifts for Everyone
These delicious popcorn cakes, pops and bites are one of a kind. Imagine popcorn that slices like a cake with the yummy sensation of a marshmallow treat. These goodies are also customizable with different candies and colors.
Just Love Coffee
Just Love Coffee was started by Rob & Emilie Webb whose lives were changed through adoption and a trip to Ethiopia. They built a business dedicated to using hand-roasted coffees to help others whose passion was to "just love". Pick up a bag of their special Mom & Dad Blend coffees at any of their local stores.
Raising Uncommon Kids Book
I'd be remiss if I didn't mention this is a great time of year to order my book, Raising Uncommon Kids. Head to my homepage and fill out the widget on the right column to get it autographed too!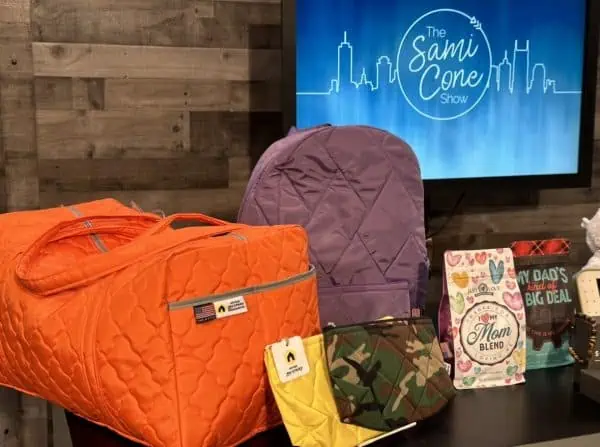 Moms
These beautiful, sturdy and water-resistant duffels, backpacks, and pouches benefit children in foster care.
For every bag purchased, a bag is given to a child navigating the foster care system. (Did you know most children show up in a home with only a trash bag?) Over 1500 bags have been donated so far (but there are almost 500k kids still in foster care nationwide).
Grads
I have some new college-student-approved gifts to share with you:
The world's most soothing stuffed animals are both microwavable and lavender scented (but not TSA-approved, so make sure to send or check them!)
The #1 request of my daughter and her friends was organization tools for their dorm room. This travel jewelry organizer was her favorite gift she received, but also think about shower caddies, zippered pouches, and collapsible totes.
Dads
Scott Bros Beaded bracelets
Did you know that Kendra Scott now has a jewelry line designed by her sons? Think of these as elevated friendship bracelets for men. Plus, 20% of proceeds from every purchase of the Cade Beaded Bracelets helps empower women and youth.
And don't forget about my $100 RAKUTEN giveaway + 15% cash back during BIG GIVE WEEK!
Previously Featured Moms, Dads & Grads Gifts
Because we couldn't shop as we normally would a few years ago, I took a look around my house to reflect on thoughtful and practical gifts that have stuck with me and my family over the years. Likewise, I revisited some of my favorite brands and authors to discover what new items they have available for gifting now. I know you'll love what I've put together…
Mother's Day Gift Guide
I'm the first to admit I'm not good at receiving gifts, but there are a few I've received recently that I know would be universally appreciated by any mom.
ABLE Cecelia Tote
This favorite brand of mine has done it again! A minimal design with subtle color-blocking details makes the Cecilia Tote an instant favorite.
You know I'm not one for small bags and this tote has plenty of room for all the essentials. Featuring an easy magnetic top closure, this tote is perfect for an on-the-go lifestyle. It's 13 1/4″ h X 15″ w X 4 3/4″ d, which also means I can slip my laptop inside, along with my day-to-day needs.
My Heart, Ever His: Prayers for Women by Barbara Rainey
I love giving and receiving books, especially now that we have more time to read them during the quarantine. My Heart, Ever His: Prayers for Women by Barbara Rainey (mother of 6, grandmother of 24 and Co-Founder of FamilyLife) is a beautiful as it is inspirational.
Barbara shares personal prayers and cries out to God that allow women to insert their own lives into as well. Her love and talent for the visual arts are also evident. Pretty enough to serve as a coffee table book, but should sit on your nightstand and be opened and used daily!
Bali Earrings
Also from ABLE, these Bali Hoops are my new favorite. You already know I love ABLE's gold jewelry because it is classic and high-quality without being ostentatious or over-priced. But this take on a classic gold hoop has me swooning.
At just $60, the Bali Hoop Earrings actually come in 3 finishes:
Father's Day Gift Guide
It's no secret: dad's can be tough to shop for. But these Father's Day gifts will not only show dad you care, we think they're pretty cool too.
Wood Watch
Both the men in my life love watches. We discovered wood watches a few years ago thanks to WeWood and Jord. But I also found a few brands on Amazon that have a lower price point and still offer personalized touches:
Bewell features handmade wood watches at one of the lowest prices I've seen: just $26.99. Plus you can get free shipping AND free returns through Amazon Prime.
BoBo Bird features a stylish combination of wood and stainless steel, while also offering engraving – all for only $49.99!
Watch Case
If you're going to get dad a nice watch, why not also get him a cool case to both display it and keep it safe. We bought ours from Fossil years ago, but this model from Glenor is a lot more affordable and qualifies for free shipping and returns with Amazon Prime as well.
Slim Wallet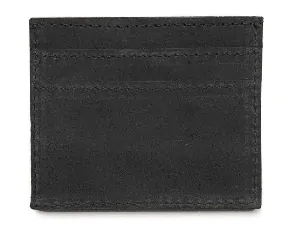 It's great for women too and comes in both black and cognac. It currently sells for $28 but you can also get 20% off your first order at ABLE when you sign up for their newsletter.
The Alem card case wallet is the slim wallet every man has been searching for. Most men don't like extra bulk in their back pockets, so this slim leather card carrier fits the bill perfectly (see what I did there).
FREE COFFEE
For a limited time, you can receive a FREE Bag of Coffee from Amora; just pay $1 for shipping. One option would be to order this in advance and create a gift basket with it.
The other option is to give a coffee subscription as a gift. After signing up for your free coffee, you will continue to get home deliveries in about 3-4 weeks if you do nothing. Each month thereafter, you will receive a fresh batch of four half-pound bags in the blend they selected, at the regular price of $13.95 per bag plus Free Priority Mail® (Total $54.00).
If you only want your free bag of coffee, just make sure to cancel after you sign up!
Graduate's Gift Guide
My heart breaks for the graduates that are not getting to walk across the stage to receive the diplomas they earned, so I wanted to put some extra thought into special ways we could celebrate them this year.
Smartphone Tripod
This is a great gift under $20 that every graduate will appreciate. I bought my UBeesize tripod after seeing other bloggers use it on a press trip years ago and there are two things I really love about it:
The tripod legs are flexible, meaning you can wrap them around polls, handrails, microwave handles…just about anything you can think of.
It comes with a remote control so you don't have to rely on your self-timer to take selfies.
Crossbody Purse
Every young woman needs a great crossbody purse. Not only can they throw their keys, phone, wallet and lip gloss (see below) into it when on the run, it can also be tossed into a larger tote or backpack when necessary.
We bought our daughter a Coach crossbody purse years ago from the Coach Outlet (see a similar model below I just found on Amazon), but these come in a variety of styles and prices from a number of brands.
Nooni Lip Oil
The Nooni Appleberry Lip Oil has become the lip oil I can't live without and is a cult favorite with thousands of five-star reviews. For years I felt like I've been searching for the perfect color that gives my lips that 'just-bitten' look that enhances their natural color. Finally, I found it in a lip product that is flattering on everyone who has tried it and serves as an incredible moisturizer too!
It looks like the Appleberry is sold out right now, but they do have two others, including the Applecoco, which is for "glowing and smoothing".
Initial Necklace
My daughter has been coveting my mini tag initial necklace from ABLE for quite some time. But now that they've come out with their new initial necklaces, I can't wait to get one for myself too!
The new ABLE Letter Necklace comes in gold and starts at $58, but is completely customizable. You can choose between 1-6 letter to add to your necklace.
So not only is this a great gift for graduates (add just their first initial or first and last, as seen in the photo), moms also love this necklace because they can add the first initial of all their kids.
Gimbal
I've been debating whether or not to get a Gimbal for years, but after watching everyone from Al Roker to The Pioneer Woman film TV segments at home with the help of their smartphone and Gimbal, I jumped on the bandwagon. After hours of research comparing different brands, models and features, I finally decided on the Wiser 3-Axis Gimbal Stabilizer for several reasons:
It also comes with a tripod
You can charge your phone while using it
It cost under $100
It was available for delivery the same week with Amazon Prime (some were going to take 3 weeks to be delivered)
It also offered free returns
The reviews were overwhelmingly positive, especially for the price
Time lapse and object tracking are also features I was looking for, especially with the tripod
We haven't been able to give it a full test-run yet, but I can guarantee you'll see me use it to film soon!
---
That's our 2020 Moms, Dads & Grads Gift Guide. If you're looking for more of the 'basics', here are a few more great brands and sales I'd recommend looking into:
Jewelry & Beauty: Macy's is offering up to 15% off on beauty and 10% off on fine jewelry for a limited time with code FORYOU and they always carry such a wide selection of brands.
Chocolate: Olive & Sinclair Chocolate Co is a beautiful artisanal brand located right in Nashville, but delivers orders of $50+ for free with code SHIPFREE50.
Amazon Prime Free Trial
When in doubt, I couldn't think of a better time than to gift someone with Amazon Prime.
In a time when we need to continue to stay at home to keep ourselves and those we love safe, why not gift Amazon Prime? The people I know who don't have it typically don't want to spend the extra money on themselves, so this is a great way to meet a practical need while still showing you care.
And if you don't have Amazon Prime yourself yet, start your 30-day Free Trail NOW!
Watch all the segments from the May episode of The Sami Cone Show. Happy celebrating!