This post may contain affiliate links, which means we may receive a small commission when you make a purchase at NO additional cost to you. Thank you for supporting our site in this way!
"When he cries out to me, I will hear, for I am compassionate."

Exodus 22:27b
In the midst of correction, God shows his compassion…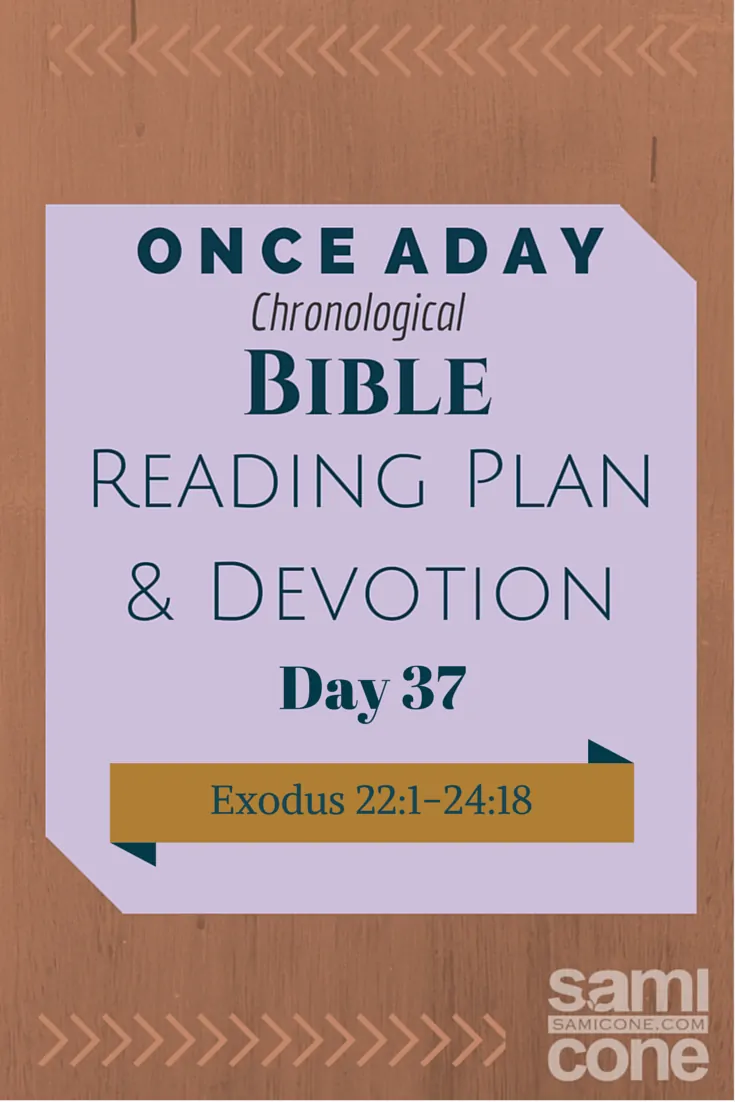 Cry Out: Devotion Day 37
When the people heard all of the Lord's words and laws, they responded with one voice, "Everything the Lord has said we will do."
To be honest, my eyes get weary after reading all the "do not's" in chapters 22 and 23. Perhaps that's why Exodus 22:27 jumped out at me. We can cry out to God and he will be compassionate.
This tells me two things:
It's OK to cry out to God. It's OK to be weary. It's OK not to have everything figured out. It's OK to admit my weakness and lean on God's strength.
God is multi-faceted. Sure, Exodus focuses a lot on the 'stern Father' side of God, but it also reveals his tenderness and love for us, his children.
So don't just focus on what you're not supposed to do. Focus your energy and efforts on the one who loves you and is calling you to higher places.
Once A Day Chronological Bible Reading Plan & Devotion
Day: 37
Scripture: Exodus 22:1-24:18
You can use this daily Bible reading plan with any Bible, but it's patterned from NIV Once-A-Day Bible: Chronological Edition
(which you can buy by clicking the title or the image below).
Follow me on Pinterest, Instagram, Twitter & Facebook so you don't miss a day of the Once A Day Bible reading plan.
Remember, you can start on ANY day of the year with this Once A Day Chronological Bible Reading Plan & Devotion…just click here to go to Day 1!