This post may contain affiliate links, which means we may receive a small commission when you make a purchase at NO additional cost to you. Thank you for supporting our site in this way!
To tell you about just how special the Both Hands Vision Project 2021 is, I invited the founder, JT Olson, on this month's episode of The Sami Cone Show. This organization that helps widows and orphans is doing something they've never done before and this is how you can help…
2021 Both Hands Vision Project
A typical Both Hands project serves one widow or widower in need. But this year, they asked the question, "What would it look like if a project served a whole neighborhood?"
The 2021 Both Hands Vision Project is doing exactly that!
On Saturday, June 12, we served 20 people and homes in need in the historic Hard Bargain community just outside our hometown of Nashville, TN, as well as giving the TY's House Community Center some TLC.
Helping Widows & Orphans
Both Hands helps families fund their adoptions through completing a service project helping a widow in their community. Once a year, Both Hands hosts a Vision Project to raise support for the organization while serving people in need.
Not only is your donation tax deductible, 100% of donations received goes to the cause. Both Hands doesn't take any administrative fees from donations to projects.
Honoring Ty Osman and Ty II
The Osman family supported the vision of Both Hands even before it officially started. They have a heart for serving others, and the impact of their generosity has been felt by every orphan and widow that Both Hands has served.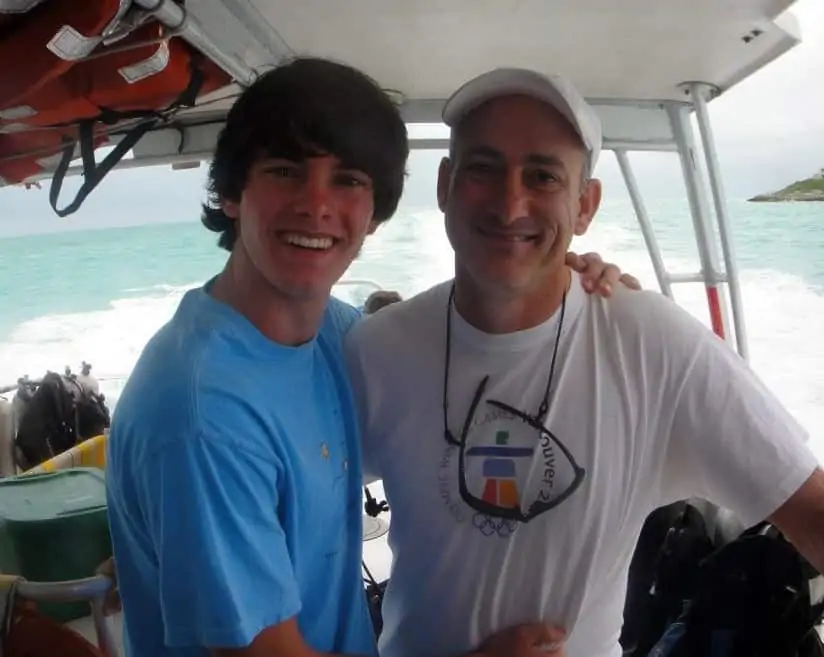 The vision project was original named in loving memory of "little" Ty II in 2012. Big Ty joined him in heaven in July 2020, so they have now renamed the annual service project in honor of these two amazing men.
Still not sure what this is all about? Watch the video below to see the impact we made last year… all while overcoming the hurdles of the pandemic! (You'll see me organizing a backyard shed as well 🙂
Both Hands Vision Project 2020 from Both Hands on Vimeo.
You can watch my full interview with JT Olson below:
I spoke more about this year's Vision Project and what Both Hands means to us on my Daily Dash.