This post may contain affiliate links, which means we may receive a small commission when you make a purchase at NO additional cost to you. Thank you for supporting our site in this way!
Did you see I went to the Pickler and Ben Show recently? And it wasn't just any Pickler & Ben episode: it was Faith Hill's Favorite Things! Keep reading because I have a Pickler and Ben giveaway so you can win Faith's favorite holiday items too…
Pickler and Ben Giveaway
Before I get to the details of everything included in the giveaway of Faith Hill's favorite things from the Pickler and Ben episode, allow me to tell you a little bit about my experience with the show.
Where is Pickler and Ben Filmed?
Pickler & Ben is filmed in Nashville and is in its second season. When I was asked to attend a taping of the show, I got so excited. The Pickler and Ben Show is hosted by Kellie Pickler & Ben Aaron.
Are Pickler and Ben Married?
No, they aren't married, though they say that's the question they get asked the most! Actually, Ben is married to Ginger Zee from Good Morning America.
Pickler & Ben's Executive Producer: Faith Hill
You may know Faith Hill as a country music superstar, but did you know she's also the Executive Producer of Pickler & Ben? I've met Faith a couple times here in Nashville and she's just as lovely in person as you'd imagine. She values her role as wife and mom, and that's evident in all she does.
I was giddy when I learned Faith would be a guest on Pickler and Ben the day I attended, but had no idea what was to come…
Faith Hill's Favorite Things
While touring behind the scenes of the show, I learned a lot of the crew actually used to work on the Oprah Show! We joked about the "YOU GET A CAR!" moment, but little did I know the surprises in store for us.
Shortly after the Pickler and Ben holiday show started, we learned Faith wasn't just a guest. Faith started sharing her favorite holiday gifts, and then we were told we each got to take home everything she shared with us!
But I'm not the only one: you can win some of Faith's Favorite Things too! Here are just a few of Faith's favorite things that I'll be giving away:
I've literally cooked something from this cookbook EVERY DAY since I received it and EVERYTHING has been delicious! Not only that, it's the first 'healthy' cookbook I've tried on my kids where they've actually enjoyed what I served them. Trust me, even if you don't win, you NEED this cookbook.
This candle is as elegant as it is a pleasure to smell. Faith was asked if she had these all over her house and she said, "No, one scents my house so well, I don't need more!". This is like Christmas in a candle.
I know, you had me at "pen". Faith said she keeps this with her grocery notebook and knows she'll likely lose it before it runs out of ink 🙂 My only complaint about these pens is that they have black ink instead of blue.
Faith says her daughters swear by these acne treatment dots and a pimple will disappear the next morning after using them.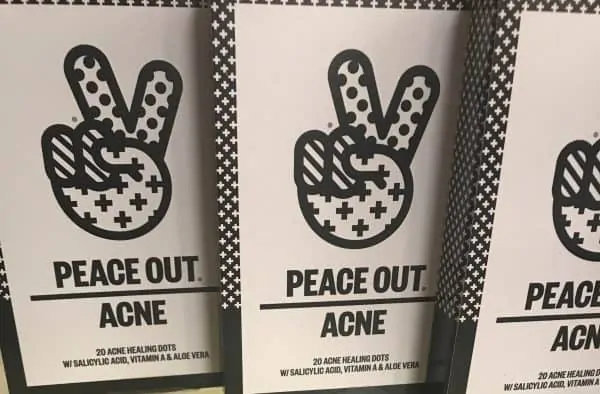 Paw Paw Pottery by Kimberly Schlapman
When I moved to Nashville, I only wanted to meet one person: I was convinced Kimberly Schlapman and I would become best friends. I loved her style and she always seemed so sweet. Though I ran into her once, we've yet to become BFFs. That being said, I love this pottery her Paw Paw designed for Cracker Barrel. This batter bowl has quickly become a favorite in our family.
I am a true planner addict and for years have been making my own because I haven't found one that meets my standards. I can honestly say that I'll be using this high-quality leather calendar for the coming year. I love the layout and my only concern is whether or not I'll have enough room to write, but I'm excited to give it a try.
Faith said she never travels without her Chimes Ginger Chews. I picked some of these up in the Nashville airport earlier this year and I echo her sentiment.
Believe it or not, my sister-in-law gifted me this exact pitcher (except in purple) one year ago! It's a gorgeous addition to our kitchen and I was thrilled to add another one to my collection.

So there you have it! These amazing gifts can too be yours! Also included (pictured below, but not above) is the incredibly soft True Grit pullover. We actually bought one of these for my daughter for Christmas last year.
Enter to win my Picker And Ben Giveaway:
UPDATE: The giveaway has ended. Congratulations to Lexie S.!
* Because of the size and weight of the gifts, the winner MUST be able to pick them up in Nashville. I repeat, we will not ship this prize package to you.
Pickler and Ben Tickets
Even if you don't win this amazing Pickler and Ben giveaway, you too can go see a taping of the show. Picker and Ben tickets are free, you just have to request them. From what I learned, they film three days a week, two shows a day. You should plan to allow about four hours from start to finish, including arrival, instructions and show.
I know you can request certain show dates, but you won't necessarily know what guest will be on Pickler and Ben that day. For instance, we were delighted to discover Todd Chrisley, Laura Lea Goldberg and Faith Hill were all live the day we taped!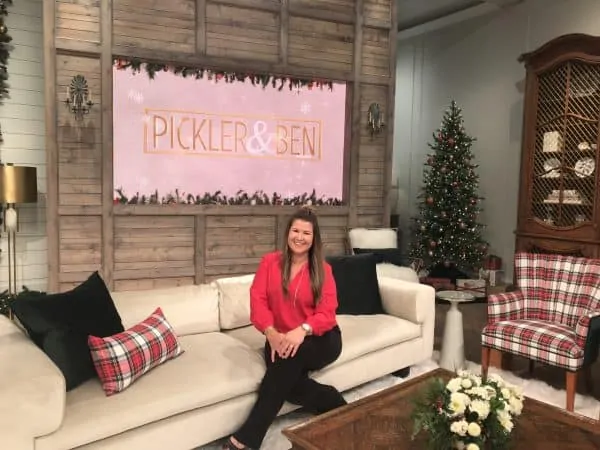 More Pickler and Ben Fun
Did you catch my behind the scenes tour of the Pickler and Ben set? You can catch a lot of it on my Daily Dash I shot live that day. I love watching friends share their favorite things posts, so this has been a treat for me.
I also teamed up with Kellie & Ben for an impromptu video after the show wrapped which you can watch here:

Have you ever been to a TV show taping? I'd love to hear about your experiences below!