This post may contain affiliate links, which means we may receive a small commission when you make a purchase at NO additional cost to you. Thank you for supporting our site in this way!
I compiled the 5 best mattress deals under $500 (that also come with a FREE adjustable base). But honestly, part of me feels guilty for doing it…
We spend a third of our lives in our beds. So in reality, if there's something we shouldn't try to save money on, it's a mattress. That being said, if we can get a great deal without compromising on quality, even better!
Before I get into the mattress deals, let's look at the different types of mattresses that exist. Once you understand mattress types and match that to your sleep style, you'll be able to find the perfect mattress for you.
5 Different Types of Mattresses
According to Sleep.org, there are 5 different types of mattresses (listed below with their average price range for a queen mattress):
Innerspring ($900-1100)
Foam ($900-1200)
Hybrid ($1600-2200)
Latex ($1600-2200)
Airbed ($2000-2400)
When I was doing this research, I was even more shocked I found quality queen mattresses under $500 during the Macy's Home Sale. But you'll find lots of great mattress sales around the internet, so keep reading to discover them all.
While an innerspring mattress is probably the most common (and most affordable), foam mattresses are typically considered the best for side-sleepers. When shopping for pillows, you'll also want to evaluate whether you're a back sleeper, side sleeper, or stomach sleeper.
5 Best Mattress Deals Under $500
These first five mattresses come from Macy's. Because prices fluctuate, I have even more deals listed below.
If you have a student leaving for college or looking for a quality mattress for a guest room, consider the Sealy Posturepedic Spring Bloom 12″ Medium Mattress Set- Twin XL. Combined with a cushion firm surface, it is the ideal mattress for those who want a balance between a firm and plush feel.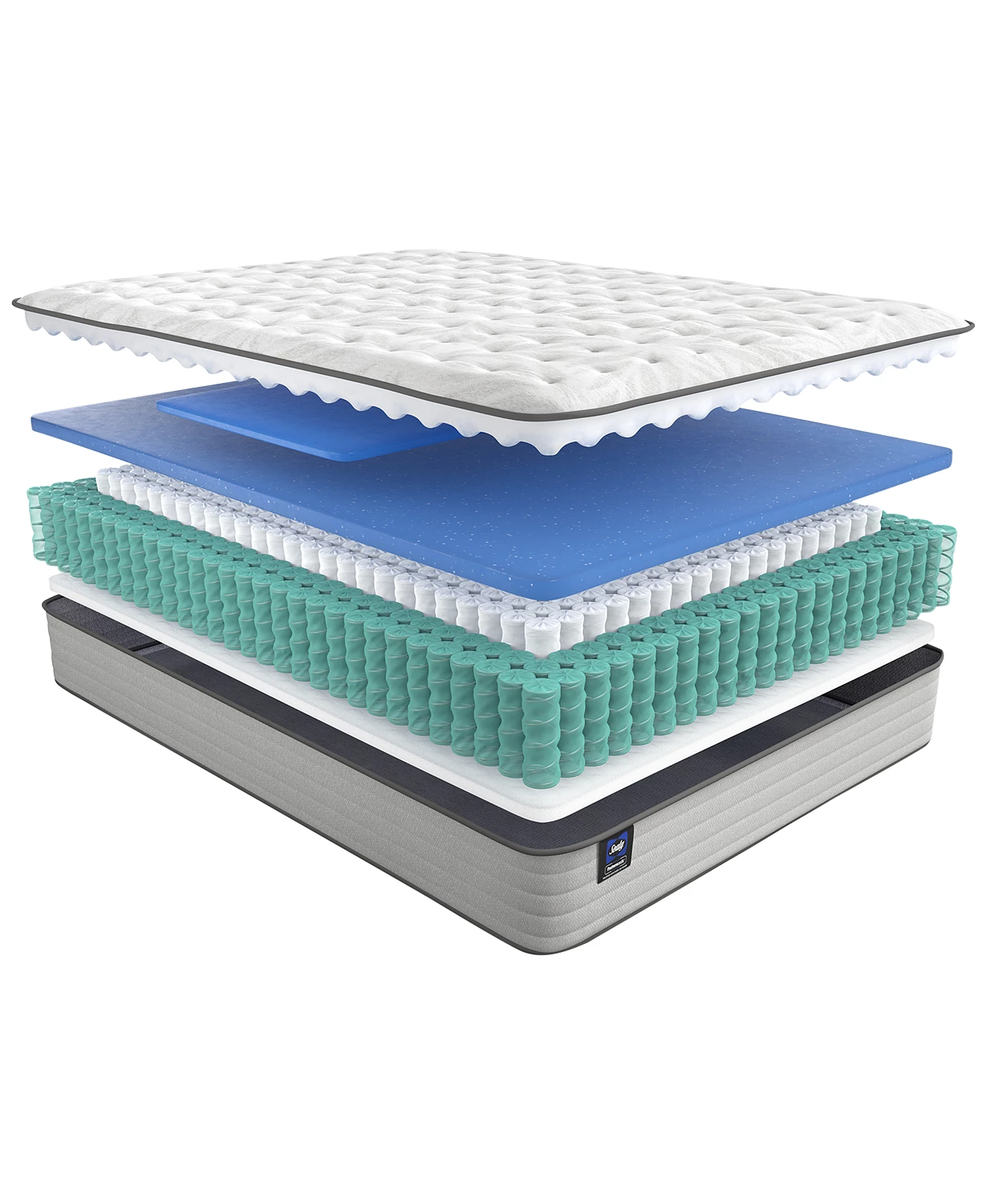 The biggest detail you need to pay attention to is the "split" in the title. What this means is this box spring arrives in two pieces. Split box springs make it easier to maneuver through narrow stairwells, elevators and door frames. (Take it from someone who was never able to get her daughter's queen box spring up the stairs of this house and had to throw it away).
If you have an older home with tight curves and narrow doorways or if you live in an apartment, this could be the bed solution you've been looking for.
This is the best mattress deal I could find during the big Macy's Home Sale. At just $349, you won't find a better deal on a new mattress. This also comes with the SealyCool™ Air Gel Foam, Gel Memory Foam, Gel Foam Soft and SealySupport ™ Gel Foam Medium.
Finding a queen mattress set for under $500 is rare these days. The BR-800 12″ Medium Firm Mattress Set by Beautyrest provides flexible support where needed, isolates motion and offers cooling comfort throughout the night with its use of Pocketed Coil® Technology and AirCool® Foam.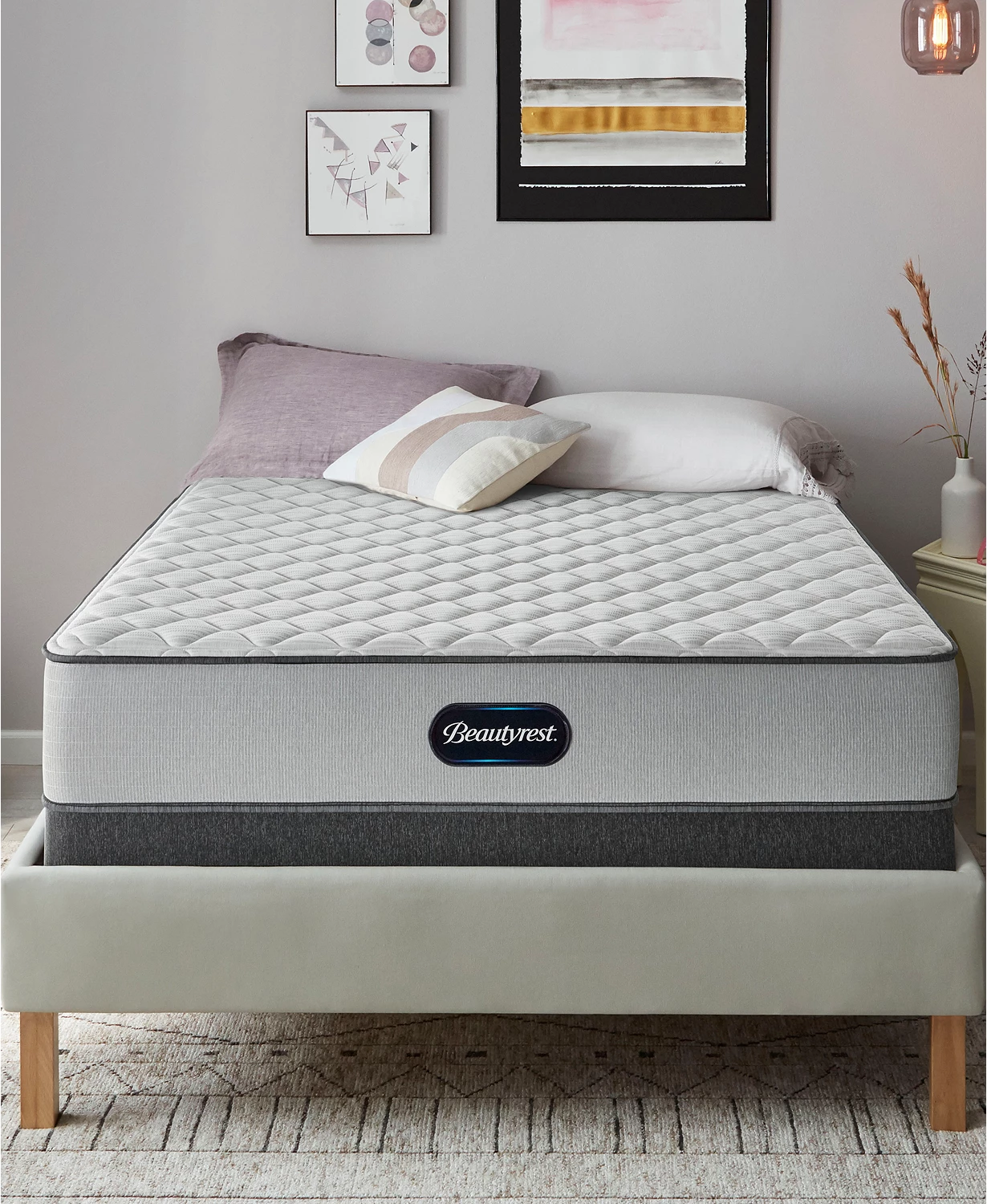 While this is a little more expensive than the other twin mattress I shared above, if you're looking for a firm mattress, this is the deal for you. Regularly over $1000, this mattress set is over 50% off during the home sale.
Free Adjustable Base OR Box Spring
Keep in mind, I mentioned each of these come with a free adjustable base. But that's not all. You could also choose a free box spring instead. I've just been wanting an adjustable base for my bed because of all the writing, journaling, and reading I do in bed. Adjustable beds are also supposed to be better for those of us with back pain.
Get a free adjustable base during the Macy's Sale
While you technically don't need a mattress support system, I highly recommend one. Not only will you sleep better, your mattress will function better and be cleaner. Plus, you may invalidate your mattress's warranty if you don't use a foundation of some sort.
Macy's Home Sale
All of the above deals are available for a limited time during the Macy's Home Sale. And the sale doesn't just include mattresses. You can save up to 60% off furniture, mattresses, rugs and more during the Macy's Big Home Sale.
Typically I wait for the One Day Sale or Friends & Family Sale to shop at Macy's, but their home sale offers the absolute best prices on, well, home items.
Casper Mattress Deal + Free Gifts
Right now, you can get the original Casper Bed Set for just $595! I know it's technically over $500, but this set includes the mattress, 2 pillows, AND a sheet set. Seriously!
Considering the Casper sheet set is over $100 alone and each Original Casper Pillow costs $65 each, it's like getting the original Casper mattress for under $400. This could make a wonderful option for a kids' bedroom or even a guest room.
Casper Discount Code
If you're just looking for a good deal on a mattress, consider using this Casper discount code. Save up to $250 on mattresses with code APRIL250 through 5/26.
I personally own a Casper adjustable base, but I couldn't find a sale on those today.