This post may contain affiliate links, which means we may receive a small commission when you make a purchase at NO additional cost to you. Thank you for supporting our site in this way!
If you need me this weekend, I'll be in one place…
IN THE WORLD:
* Trump goes after Stephen Colbert
* Steeplechase tomorrow in Nashville
* Steve Harvey sends staff a nasty note
* Emma & Noah top baby names
IN THE WORD:
This Week's Verse: Colossians 3:21
Fathers, do not embitter your children, or they will become discouraged…
If Jesus ever commanded us to do something that He was unable to equip us to accomplish, He would be a liar ~ Oswald Chambers
IN MY LIFE
We've been waiting for it all year – no, not Mother's Day…the US Chess Super Nationals Tournament at the Gaylord Opryland Resort. Yes, you heard me correctly, I'll be spending Mother's Day watching my son play chess.
Well, watching is a bit of a stretch since parents aren't allowed on the chess floor…so really, it's more like I'll be sitting on the floor in a hallway at Opryland waiting to hear whether my son dominated his opponent or not. Don't get me wrong, I love that I'm able to support him in this way…I just wish there were comfier options for waiting parents and free wifi ?
The good news is that I have to sit anywhere for hours on end, Opryland is one of my favorite places to do it. Plus, Opry Mills is just a walk across the parking lot, so things could be worse.
Be sure to follow the fun on social media (I'll try to keep my Instagram stories updated) and Happy Mother's Day to ALL the amazing mothers out there!
Stay in the know on the go:
Subscribe to my YouTube Channel: https://bit.ly/1g5VA3T
Join in the conversation on Facebook: https://www.facebook.com/SamiCone
Tweet with me: https://www.twitter.com/TheSamiCone
Watch my story unfold on Instagram: https://instagram.com/TheSamiCone
Follow me on Pinterest: https://www.pinterest.com/SamiCone
Read my book, Raising Uncommon Kids: https://RaisingUncommonKids.com
Share the book on social media: https://bit.ly/RUKShare
Focus on the Family interview: https://bit.ly/RUKfocus
Don't want to miss even one day of the Daily Dash? Catch up on all of my Daily Dash videos and subscribe to my YouTube channel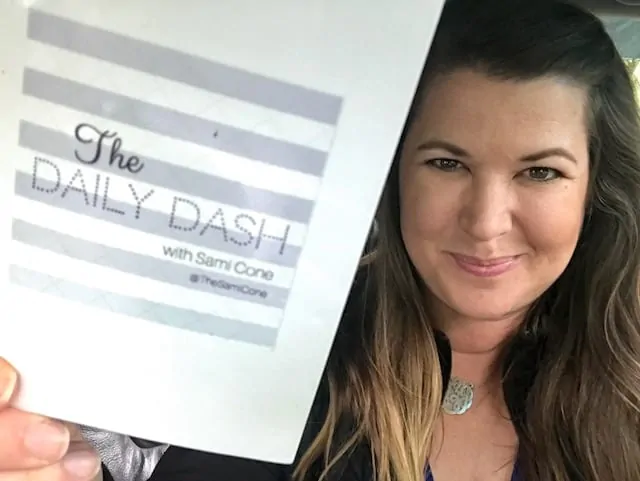 You'll also want to listen to my Family Money Minute radio posts to get any of the savings goodness you may have missed!
Hope you make it a great day!