I'm getting a sneak peak at something that will help my closet and community today…

The Daily Dash: September 15, 2017 {New @Project615 Fall Line}

IN THE NEWS:
* Bomb on London subway
* Cleveland Indians continue record-breaking streak with 22 wins
* North Korea launches missile over Japan
IN THE WORD:
If you have become bitter and sour, it's because when God gave you a blessing you hoarded it – Oswald Chambers
IN MY LIFE
We got to celebrate a wedding last night of a unique couple, because not only are we friends with the bride, we're even better friends with her parents, so it was sweet to see the inter-generational mix and catch up with everyone.
This morning I'm amping up our month of Project 615 by visiting their headquarters for a sneak peak at their Fall line! You will definitely want to check out their outdoor tees, as well as their football tees (including incredible designs for the Titans, UT & Vanderbilt). But I can guarantee I will not be leaving without the "LIVE FOR TODAY" t-shirt honoring Titan for Life Tim Shaw, Who was diagnosed with ALS a few years ago. 100% of the proceeds of the shirt will go to benefit the ALS foundation.
You will also want to mark September 29 from 4 to 9 PM on your calendar. That's when they will be having their block party at their headquarters in West Nashville and debuting all their new Pred's T-shirt designs!
Tonight my daughter has another volleyball game and then it's family fun night. Hope you all make it a great weekend!
Stay in the know on the go:
Subscribe to my YouTube Channel: http://bit.ly/1g5VA3T
Join in the conversation on Facebook: http://www.facebook.com/SamiCone
Tweet with me: http://www.twitter.com/TheSamiCone
Watch my story unfold on Instagram: http://instagram.com/TheSamiCone
Follow me on Pinterest: http://www.pinterest.com/SamiCone
Read my book, Raising Uncommon Kids: http://RaisingUncommonKids.com
Share the book on social media: http://bit.ly/RUKShare
Focus on the Family interview: http://bit.ly/RUKfocus
Don't want to miss even one day of the Daily Dash? Catch up on all of my Daily Dash videos and subscribe to my YouTube channel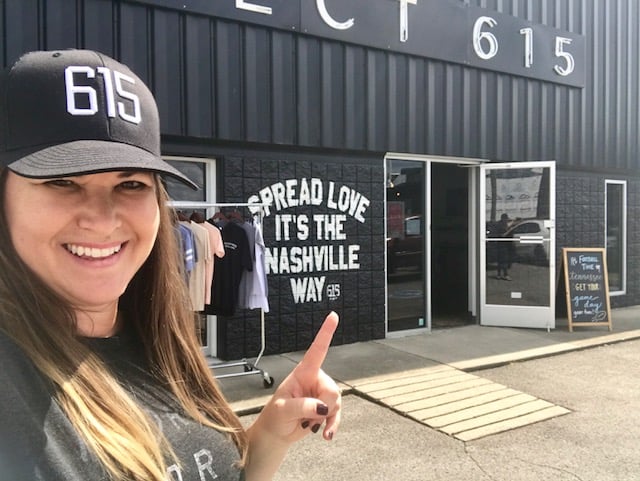 Hope you make it a great day!