This post may contain affiliate links, which means we may receive a small commission when you make a purchase at NO additional cost to you. Thank you for supporting our site in this way!
This fall break, my husband and I are each taking one of our kids for some individual travel time together, so today I want to share some themed fall break road trip ideas to destinations within just a few hours drive from Nashville that would be fun with (or without!) kids or grandkids.
The key to these fall break road trips: discover what your loved one is passionate about and chances are there is a way to explore it inexpensively with just a quick road trip:
Themed Fall Break Road Trip Ideas
Superhero Lover
– Travel to Metropolis, IL, the birthplace of Superman. Though the next Superman celebration isn't until June 2018, you can head that way October 21-22 for the 2017 FORT MASSAC ENCAMPMENT and see what life was like back in the 1700s and early 1800s.
Space Lover
– Travel to Huntsville, AL, home of the U.S. Space & Rocket Center. Not only do they offer Space Camp (my 12 year old self is squealing!), but if you're not ready to sign up for that yet, general admission to the U.S. Space & Rocket Center includes access to historic Shuttle Park, Rocket Park and all indoor exhibit areas such as the main museum atrium and the Davidson Center for Space Exploration. With each ticket purchase, enjoy daily guided tours of the Saturn V Hall, featured traveling exhibitions, hands-on demonstrations and presentations, museum simulators and a behind-the-scenes tour of Space Camp. (Plus, get 3% cash back if you purchase tickets in advance through Ebates on Trip Advisor).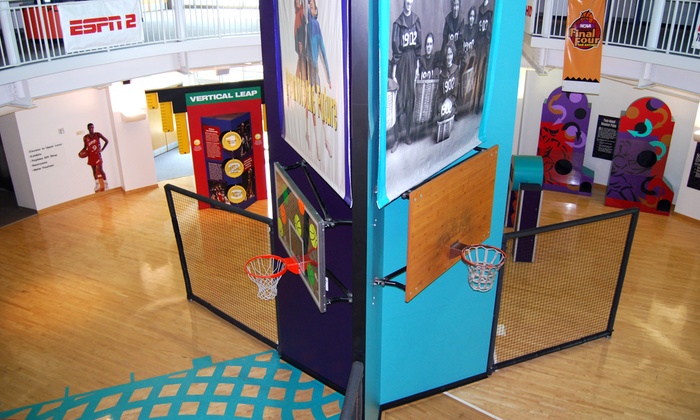 Sports Lover
– Travel to Knoxville, TN, home of Women's Basketball Hall of Fame and there's an incredible Groupon with 3 options right now:
* $7 for admission for two ($15.90 value)
* $12 for Hall of Fame membership for one ($29.95 value)
* $15 for Hall of Fame membership for a family ($49.95 value)
—Hall of Fame members receive a membership card, unlimited admission for a year, 10% off at the gift shop, advance notice of events, a newsletter subscription, a membership decal, and a membership gift. Single members also receive free admission for one guest, while the family membership is valid for two adults and two children under 18 from the same household.
Did you hear that? It's just $15 for admission for a family of 4 for an ENTIRE YEAR, plus all the bonuses you see above. Now that's a deal!
Movie Buff
– Travel to Evansville, IN for their "A League of their Own" 25th Anniversary Event this weekend. Coming to the Historic Bosse Field, this family friendly event is full of activities, reenactments and an interactive screening of the movie on a large screen set in the field.
Mother/Daughter Weekend
– Travel to Chattanooga, TN. As you heard me mention above, my daughter and I will be taking a 3-day trip together to experience one of our favorites: The Chattanoogan hotel. One of the best places in the region to view the rich fall foliage and enjoy the crisp autumn air, The Chattanoogan introduces a new fall escape to the mountains of Tennessee. The Stay and Play Fall Package includes deluxe overnight accommodations; tickets to the Missionary Ridge Local Train Ride, one of Chattanooga's most popular attractions; and overnight valet parking. The package is available on select dates from September 1 through November 25, and rates start at $209 per night. For more information or reservations, call toll-free (877) 756-1684 or visit The Chattanoogan's website. (or book on Expedia).
Of course, you know we love our road trips to Dollywood and I have a special deal to share with you coming up in just a few days, so stay tuned!
What are some of your favorite road trip destinations for fall break? I'd love for you to share in the comments below.
Watch my video from Talk of the Town here:
Disclosure: Some of the links above are affiliate links, which means that if you click and purchase through them, I will make a small commission at NO additional cost to you. Thank you for supporting me and my blog in this way!